Highlighting benefits and challenges of Olokemeji Reforestation Project in Nigeria
From
Published on

25.04.23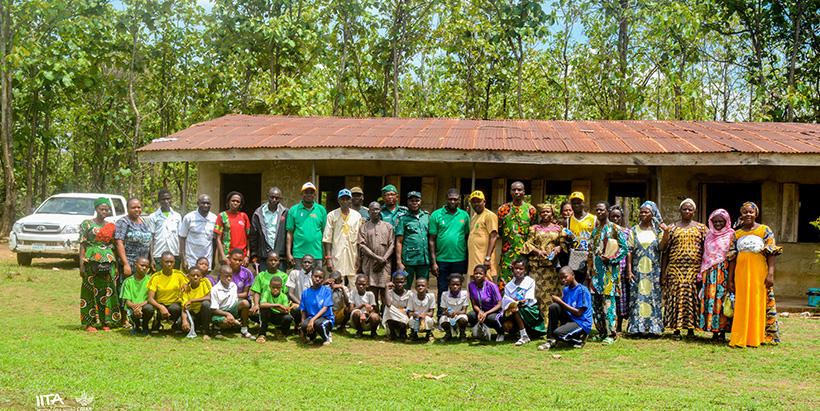 Towering greens in forests provide a wide range of products and services crucial to the mental, social, and physical health of billions of people worldwide. The International Day of Forests (IDF), celebrated every 21 March to advocate for global support to conserve forests and forest resources, took IITA Forest Center to Olokemeji, a local community in South-West Nigeria.
The event, which took place on 22 March, aimed to educate the community on the benefits, progress, and challenges of the ongoing reforestation project. Farmer representatives, women representatives, community leaders, foresters from Nigeria Forestry Service, and Olokemeji Schools Conservation Club students attended the event.
IITA Forest Center Field Supervisor Olukunle Olasupo engaged the attendees in a discussion highlighting the importance of keeping forests and harnessing forest resources for the physical, mental, and social health and well-being of the community in Olokemeji. He emphasized the tourism and economic advantages of keeping forests as long-term benefits the Olokemeji community should proudly look forward to.