Helping groundnut retain its place in Nigeria through the Tropical Legumes Project
From
Published on

19.07.19

Impact Area
Funders

Bill and Melinda Gates Foundation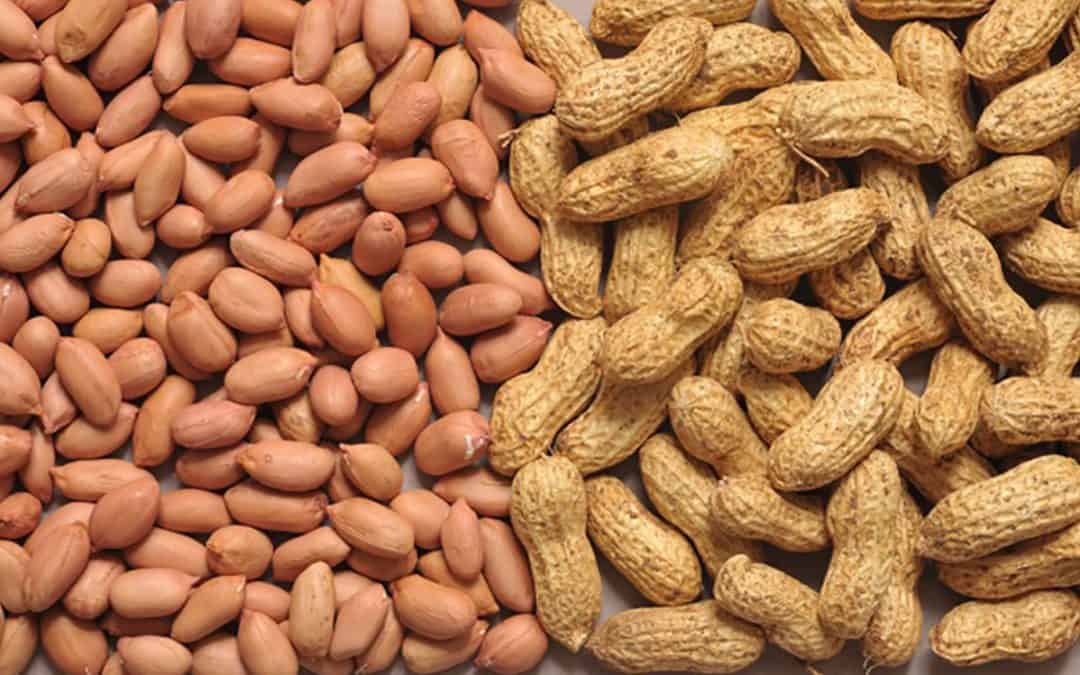 Alhaji Sani Usman remembers what being a groundnut farmer in Nigeria's Kano state entailed a few decades ago – prosperity, respect and global admiration, manifest in the fabled pyramids of groundnut stacks that reached for the skies following harvest.
"The groundnut pyramids soared over the buildings in Kano and were a sign of our pride. It was a time when groundnut was the most valued export crop," Usman reminiscences while talking about groundnut's past in Nigeria.
In the 1980s, the pyramids began to crumble on the aging groundnut varieties and left farmers to fend off drought, disease and pests; Nigeria's groundnut production fell from 1.6 million tons to 0.47 million tons. Farmers abandoned the crop that not just earned them international repute but was also an important diet and fodder for livestock. Though improved varieties were introduced, they remained inaccessible to many communities like Dabawa until 2015 when five farmers from the village started cultivating Samnut 21, 22 and 23 under the ICRISAT-led Tropical Legumes III Project. These improved varieties were released more than a decade ago by the Institute of Agricultural Research, Samaru.
"The new varieties are better than the local cultivars in all respects – early maturity, high pod, oil and haulm yields, greater tolerance to major biotic and abiotic stresses, and quality including stay green nature of leaves that fetch high premium in the market," says farmer Malam Sule Boka.
The following year, farmer numbers began to swell and by 2017 three newer Samnut varieties – 24, 25 and 26 were introduced. To multiply access to the farming community, the Kano State Agricultural and Rural Development Authority (KNARDA) helped the farmers group into the Dabawa Groundnut Farmers' Association. In 2018, more than 50 farmers cultivated the improved varieties.
Under the association's banner, the group sells certified seeds of improved varieties at a 20% premium. They also manage to save over 100 kg of seeds every season for subsequent cropping. More importantly, increased yields are helping farmers rely on a crop that sustained livelihoods for centuries in Nigeria.
Project: Tropical Legumes III
Partners: ICRISAT (lead), International Center for Tropical Agriculture (CIAT), International Institute of Tropical Agriculture (IITA) and other national agricultural research systems partners (NARS) from 7 African Countries and ICAR- Indian Institute of Pulses Research, Kanpur, (UP), India
Funder: Bill & Melinda Gates Foundation
CRP: Grain Legumes and Dryland Cereals
The post Helping groundnut retain its place in Nigeria through the Tropical Legumes Project appeared first on Grain Legumes and Dryland Cereals.