Helen Duce appointed interim Senior GDI Advisor
From
Published on

01.11.21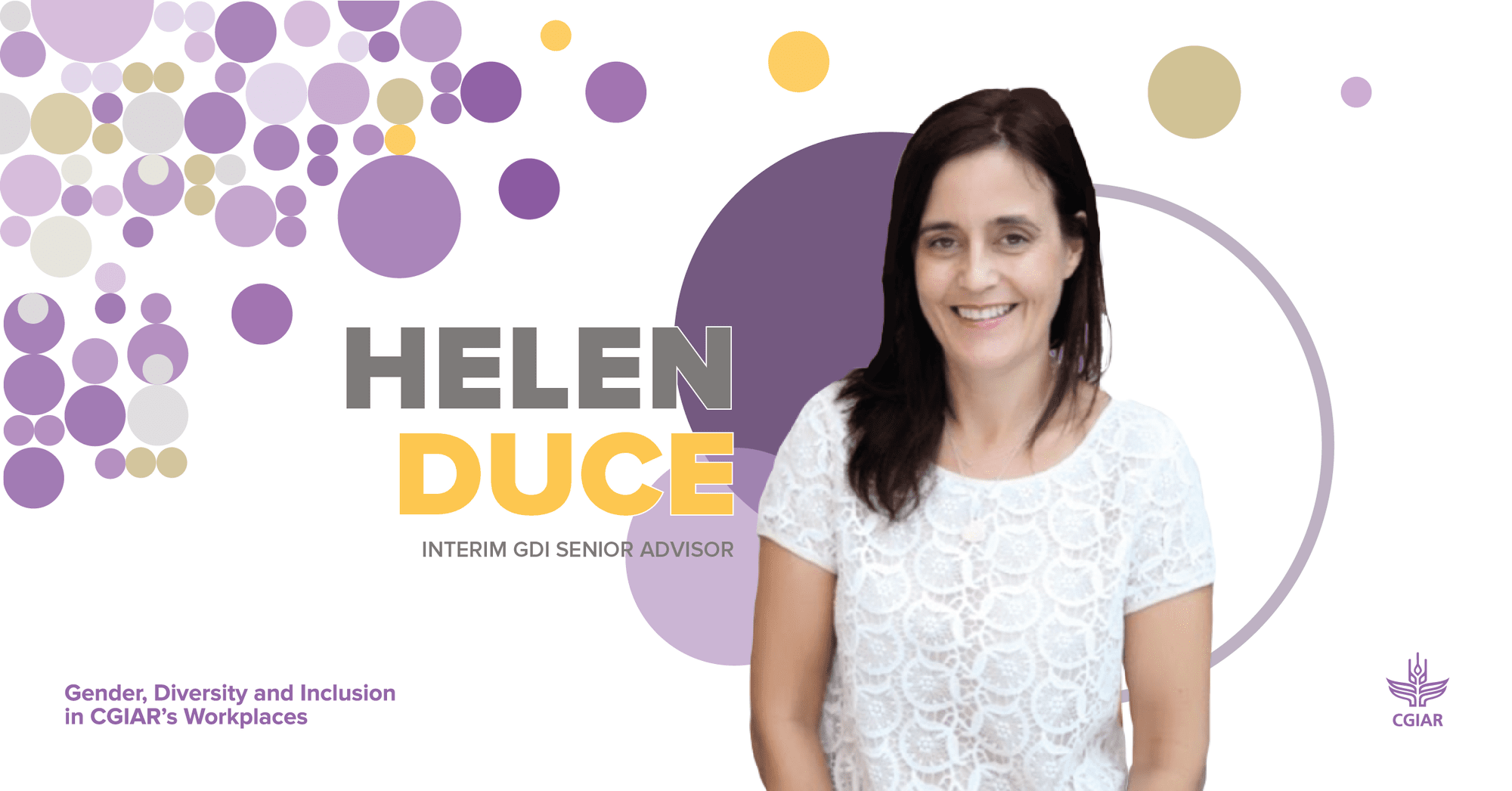 The GDI Function has recruited Helen Duce to act as interim GDI Senior Advisor with immediate effect following the move of Fiona Farrell from GDI Senior Advisor to Global Director, People and Culture.
An external consultant with her own diversity and inclusion company, Helen has been supporting the GDI Function since it was set up in 2020 with training and strategic advice, as well as research and analysis. Helen holds the interim position for six months until April 2021, by which time a new longer-term GDI Senior Advisor should have been recruited.
"We're delighted that Helen has been able to fill this interim role," says Fiona Farrell, CGIAR Global Director, People and Culture.
"She brings the perfect mix of GDI knowledge, management skill and a solid understanding of CGIAR."
As Helen takes responsibility for the GDI Function, its strategic effort is focused on ensuring it builds a strong foundation to support the transition to One CGIAR.
"This is an even more exciting time than usual to be part of CGIAR," says Helen.
"The GDI Function is working to make ONE CGIAR a more inclusive and diverse workplace where our amazing employees can all thrive and succeed in their mission-critical work."