Harnessing the potential of state-of-the-art genomic technologies for accelerating the rate of genetic gain in wheat
From
Published on

07.07.20

Funders

Bill and Melinda Gates Foundation, DFID, United Kingdom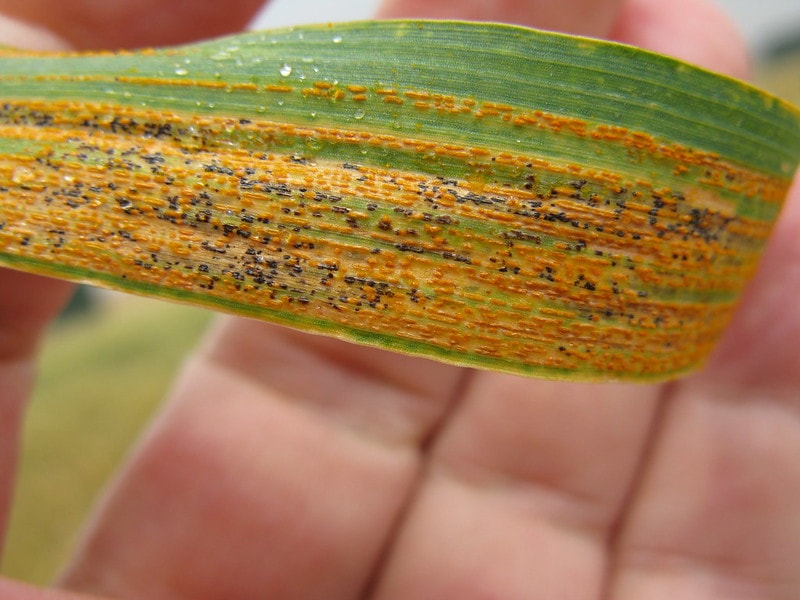 Yellow rust, also known as stripe rust, is a tenacious and widespread fungal disease that threatens wheat all over the world. The fungal pathogen that causes the rust — Puccinia striiformis — is prevalent in more than 60 countries, and an estimated 88% of the world's wheat production is considered vulnerable, with up to 100% losses.
A number of factors – including favorable weather conditions, the adaptation of existing races and emergence of new ones, and a changing climate – have caused a recent uptick in severe outbreaks. Farmers can use fungicides and farming management practices to battle the fungus, but sowing resistant seeds is widely considered as the most cost-effective, environmentally-safe and sustainable way to beat it.
A new analysis by wheat scientists at the International Maize and Wheat Improvement Center (CIMMYT) published in Scientific Reports provides valuable insights and a deep resource of genetic information to increase the speed and accuracy of efforts to breed yellow rust resistant wheat.