Happy New Year! Here's a baker's dozen of ILRI's top livestock communications in 2019
From
Published on

30.12.19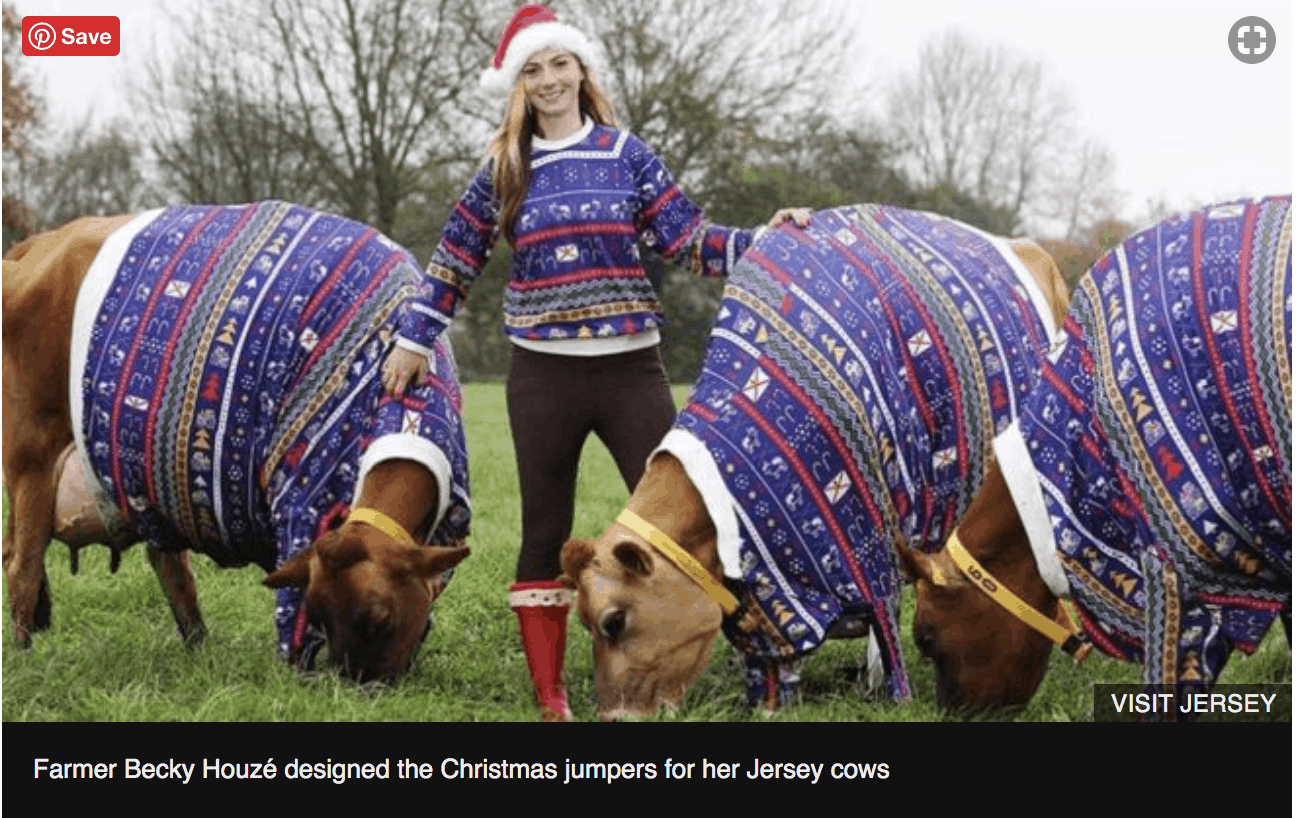 A baker's dozen of our favourite communications in 2019
are listed and linked to below,
in case you missed them.
(Plus, for your complete pleasure,
the holiday photo above—only in the UK, right?)
and this [splendidly heroic] headline and story,
California fires: Goats help save
Ronald Reagan Presidential Library,
both from the estimable BBC.)
May 2020 bring you
peace, joy and prosperity!
In daily thanks to our
CGIAR Funders & partners
who make this work possible.
And, to warm your livestock hearts this season,
here is a little video (our 13th selection!)
that ILRI produced this year
to remind us why livestock matter—
to livelihoods, to economies, to people,
everywhere.
Releases
Events
Research
Opinions
Presentation
Analysis
Multimedia
Award
For more stories, please visit us online
CGIAR  ·  International Livestock Research Institute  ·  CGIAR Research Program on Livestock  ·  Why Livestock Matter  ·  'ILRI Opinions' Pinterest Board  ·  'ILRI Presentations: Director General' Pinterest Board  ·  'ILRI Presentations: Staff & Partners' Pinterest Board  ·  Twitter: ILRI and ILRI Director General Jimmy Smith  ·  LinkedIn: ILRI company and ILRI group ILRI Facebook
Postscript
If you read nothing else that ILRI published this year, please consider this white paper ILRI published with the World Economic Forum in Jan 2019: Options for the livestock sector in developing and emerging economies to 2030 and beyond, in WEF's 'Meat: The Future' series. This high-profile report encapsulates many of ILRI's central messages about the many central roles livestock systems, livelihoods, foods, nutrition and environments play in the world's developing and emerging economies. As condensed in the graphic below.