Halleluya Farm Estate to scale-up crop production through IITA's expertise
From
Published on

07.06.22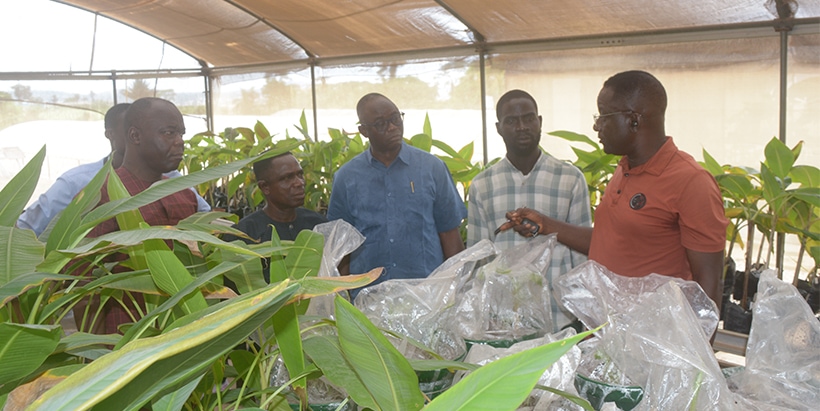 On 24 May, the Halleluya Techno-based Agro Farm Estate team visited IITA. The team, which launched its farm in 2018, seeks to partner with IITA and other agricultural institutes like the International Livestock Research Institute (ILRI) and WorldFish to scale agricultural production. The group consisting of Chairman Bosun Arebua, Business Development Manager Cliff Odogun, and General Manager Ezekiel Akingboye, met with IITA management staff.
The team expressed interest in three IITA mandate crops; cocoa, cassava, and plantain/banana. Arebua spoke about the challenges of growing these crops and asked about the possibility of IITA experts visiting the farm and offering assistance on best practices and crops suitable for the soil. "We have just started, and IITA is our first point of call. We believe that IITA will give us the best advice and partnership opportunity possible," he said.
Deputy Director General, Partnerships for Delivery, Kenton Dashiell, said that IITA would help in any areas possible and link the team to institutes that specialize in these areas in Ondo State, where the farm is located.