GSN to boost visibility of IITA gender-focused activities
From
Published on

05.05.22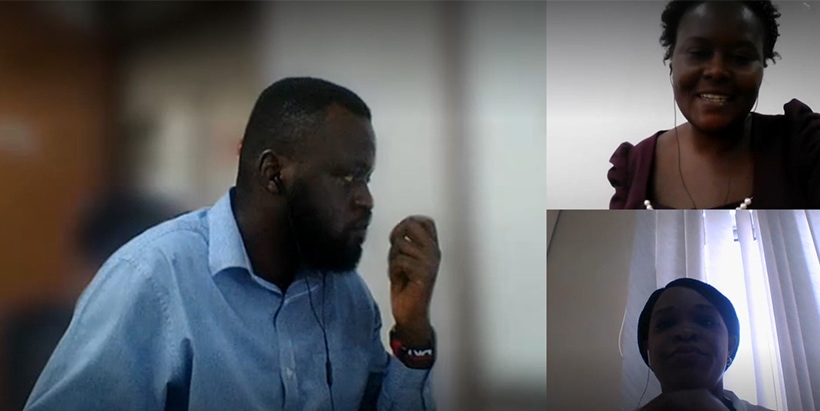 Following the launch of a new gender research webinar series by the IITA Gender Science Network (GSN), the GSN held its first quarterly meeting in 2022. The meeting took place on 29 March and assembled scientists, communications staff, and project managers to discuss activities carried out in the first quarter of the year, plans for the next quarter, and highlights of the first webinar. Steven Cole, Coordinator of the GSN, moderated the meeting.
Gender Scientist Martina Cavicchioli introduced the new network members and their activities in IITA. After this, Cassava Seed Mainstreaming Officer Devis Mwakanyamale recapped the last quarterly meeting held in 2021.
Mwakanyamale emphasized the high attendance and impressive gender-focused research efforts by colleagues around the different IITA research stations. He also highlighted the initial brainstorming efforts by Network members to implement a gender research webinar series at IITA that will increase the visibility of gender research activities in the Institute and increase the knowledge and participation of staff in gender-focused activities. The first webinar from the series themed "Gender research Learnings and Exchanges for New inSights (G-LENS)" was held on 2 March.