Groundwater conservation policies help fuel air pollution crisis in northwestern India, new study finds
From
Published on

17.06.19

Impact Area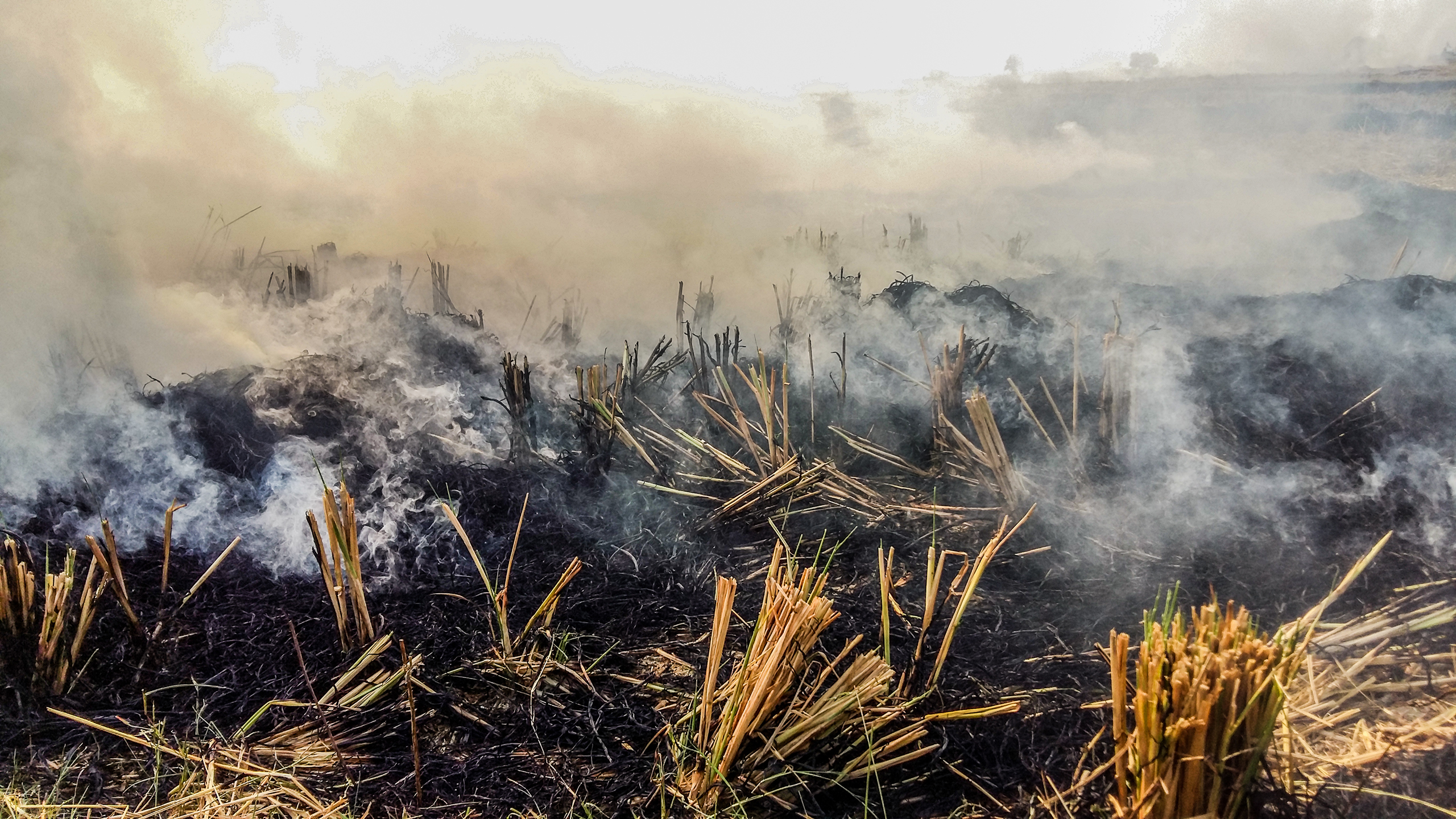 Groundwater conservation policies are contributing to the air pollution crisis in northwestern India by concentrating agricultural fires into a narrower window when weather conditions favor poor air quality, according to a new study by the International Maize and Wheat Improvement Center (CIMMYT) published on Nature Sustainability.
Facing severe groundwater depletion from intensive crop cultivation, the state governments of Haryana and Punjab introduced separate legislation in 2009 to prohibit early rice establishment in order to reduce water consumption. The study revealed that later rice planting results in later rice harvest, leading to a delayed and condensed period when residues are burned prior to wheat establishment. Consequently, more farmers are setting fire to crop residues at the same time, increasing peak fire intensity by 39%, contributing significantly to atmospheric pollution.
"Despite being illegal, the burning of post-harvest rice residues continues to be the most common practice of crop residue management in northwestern India, and while groundwater policies are helping arrest water depletion, they also appear to be exacerbating one of the most acute public health problems confronting India," said CIMMYT scientist Balwinder Singh.