Groundnut variety tolerant to drought and foliar fungal disease with superior haulm quality released in Odisha, India
From
Published on

16.08.21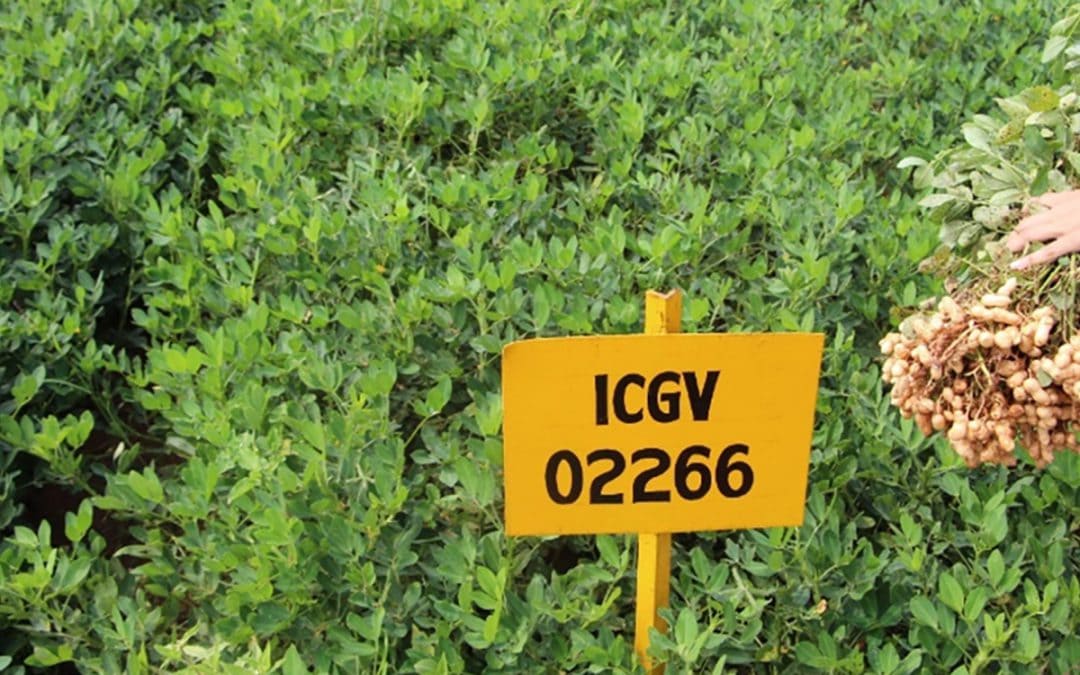 After a gap of 14 years, Odisha state in India officially released a new groundnut variety 'Kalinga Groundnut-101' as an alternative to 'Devi', the ruling variety. Both the varieties are of ICRISAT origin. The new variety has a pod yield and kernel yield advantage of 12.1 % and 20.7% respectively. It is tolerant to drought, foliar fungal diseases, late leaf spot and rust. Studies show that the superior haulm quality has the potential to increase milk yield in cattle by 11%.
Kalinga Groundnut-101 (ICGV 02266) was released by the Odisha University of Agriculture and Technology (OUAT) at the State Varietal Release Committee (SVRC) meeting held in Bhubaneshwar on 9 Aug 2021. The state releases its own groundnut variety after 14 years. It released Devi (ICGV 91114) in 2007, which is now a popular variety in the state.
Kalinga Groundnut-101 is suitable for cultivation under residual soil moisture in post-rainy season, irrigated conditions of summer season, and can be grown in rainfed uplands during rainy season for the State of Odisha.  In the national-level All India Co-ordinated Research Project on Groundnut (AICRP-G) testing, the mean pod yield ranged from 2,234 to 4,167 kg/ha with a kernel yield of 1,616 to 2,979 kg/ha. The advantage over national check TAG 24 with pod yield and kernel yield is 34.5-45 %.  It is a medium duration variety maturing in 125-131 days in post-rainy season.
For on-farm testing, 45 "minikit" traits were conducted at Bargarh, Bolangir, Kalahandi and Ganjam districts of Odisha during the rainy season (minikits are on-farm trials, given by universities or government agencies to introduce or popularize the new variety). In these trials, Kalinga Groundnut-101 recorded a mean pod yield of 1,726 kg/ha. The pod yield range across the 45 minikits is 1,450-2,120 kg/ha)
This work contributes to UN Sustainable Development Goal.