Ground-breaking new genebank unveiled in Colombia to help climate proof food systems across the tropics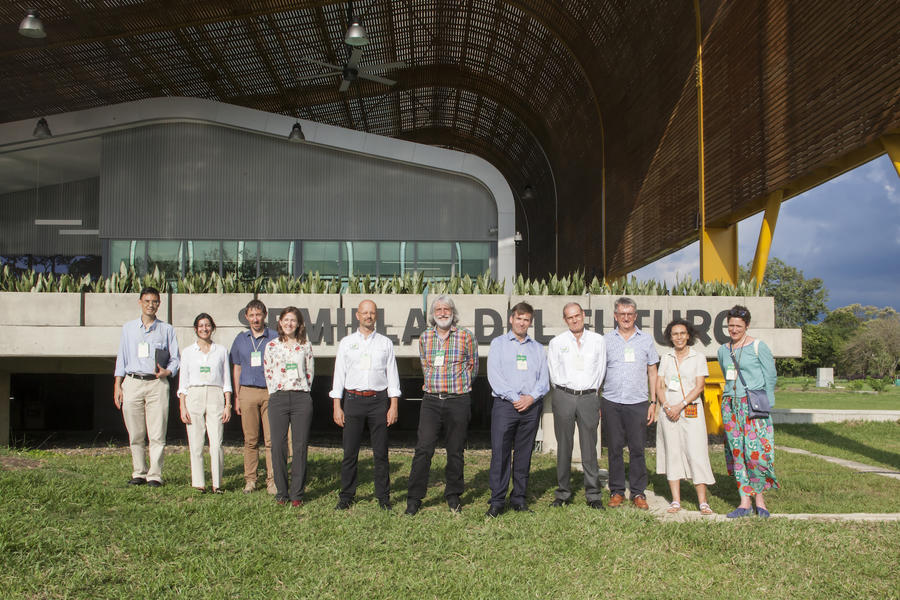 The world's largest genetic library for beans, cassava and tropical forages has been officially opened in Colombia to preserve plant biodiversity and support cutting-edge agricultural research.
The Future Seeds genebank, situated near Cali, provides long-term conservation of the world's largest collections of crops, including two of the most important staples in the Global South along with the plants eaten by livestock.
The facility, managed by CGIAR's Alliance of Bioversity International and the International Center for Tropical Agriculture (CIAT), also provides plant genetic material free of charge for researchers to breed new varieties that can withstand the impacts of rising temperatures and extreme weather conditions. Climate change alone is predicted to continue reducing crop productivity by an estimated five per cent for every degree of warming above historical levels.
Future Seeds builds upon the Alliance's decades-long record of maintaining global collections of tens of thousands of varieties of crops, which had outgrown its capacity. The collection includes more than 37,000 samples of beans from 114 countries, 6,000 cassava samples from 28 countries and 22,600 samples of tropical forages from 75 countries. Ranging from grasses to trees, forages are critical to smallholder livestock farmers across the globe.