Gross Margin Analysis – A tool for better farm management
From
Published on

20.11.20

Impact Area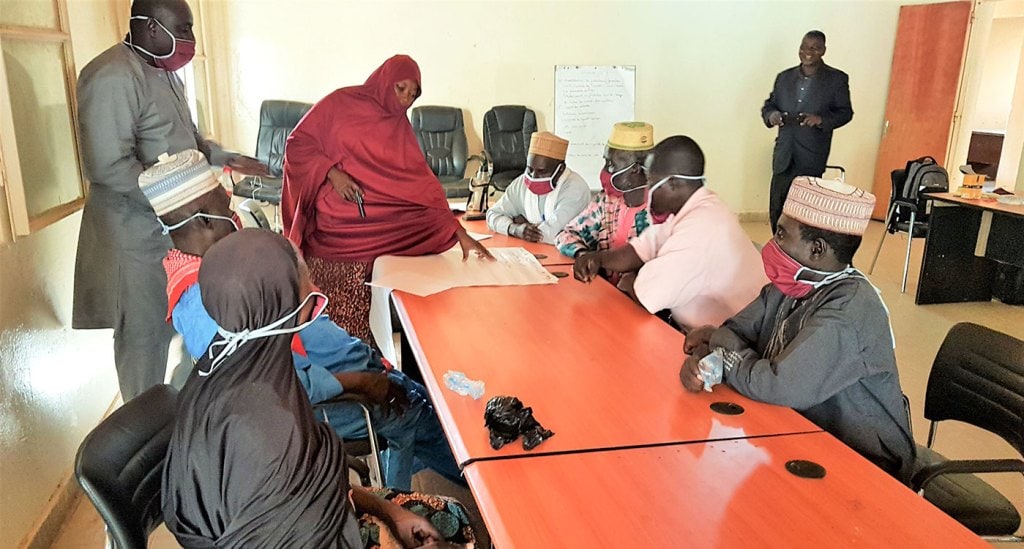 A training session for farmers in Niger.
In order to guide farmers in Niger to make better informed decisions about their farming activities, a training on Gross Margin Analysis was organized to empower them with necessary skills to determine their farms' profitability. Gross Margin Analysis (GMA) is a simple, reliable tool to assess the financial performance of an enterprise. This training would help farmers to calculate the productivity of their farms and compare the performance of different technologies and practices they applied, leading to better management of their farms.
Farmers in Niger are eager for a change in the way they manage their farms. Traditionally, they have planted crops and raised animals without knowing for sure if they were going to make a profit out of that. Many farmers claim, "We farm what we know we can farm and hope that the season is a good one." There is little evidence of the economic viability of farming activities and minimal adoption of profitable technologies. Possibly, this leads to their incomes remaining very low.