Greenhouse upgrades at BWMRI for wheat blast research
From
Published on

08.09.22

Impact Area
Funders

Australian Centre for International Agricultural Research, Bangladesh, Sweden, United States of America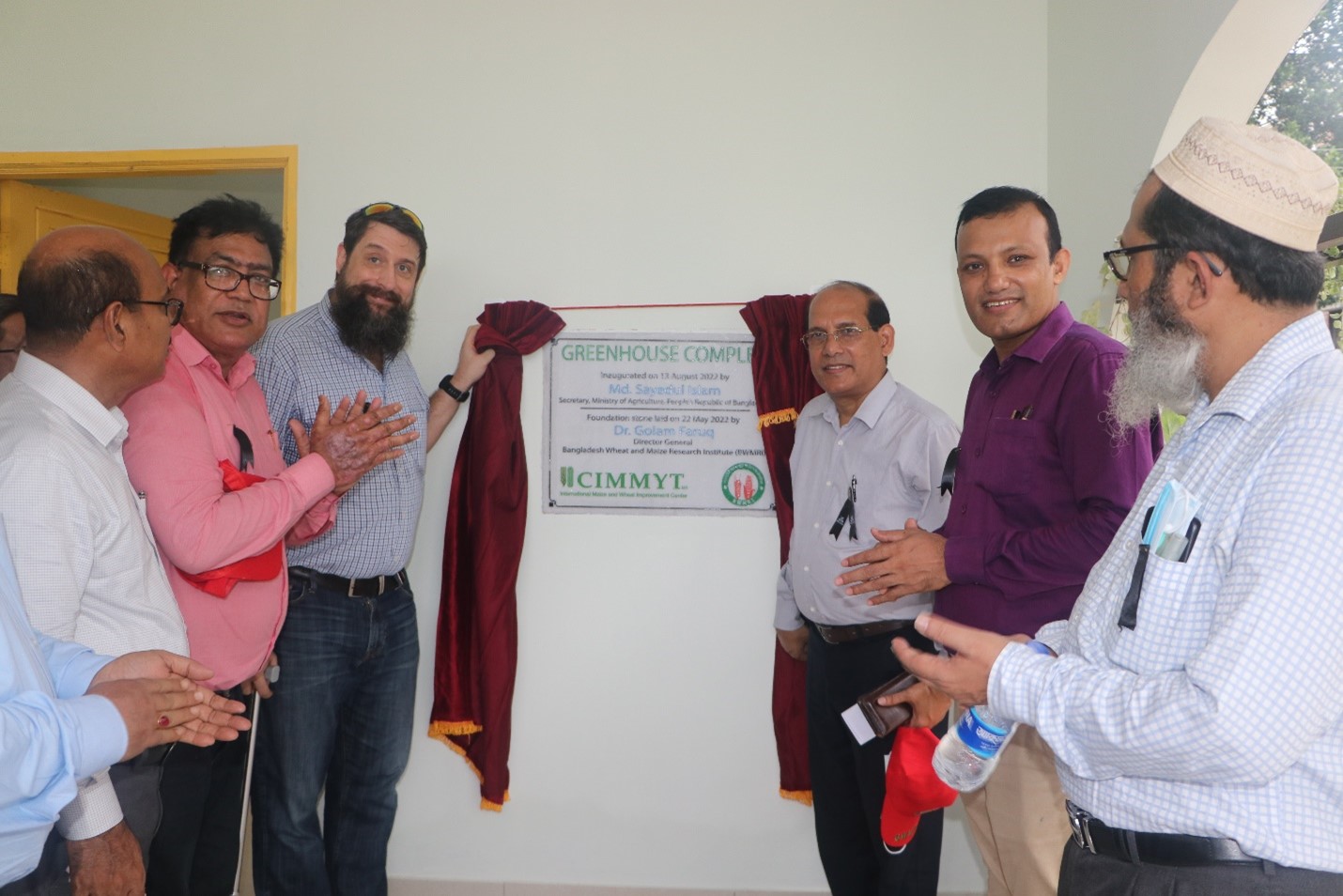 A new greenhouse complex, built with financial support from the International Maize and Wheat Improvement Center (CIMMYT), at the Bangladesh Wheat and Maize Research Institute (BWMRI) was inaugurated on 13 August 2022. The greenhouse was built at BWMRI's headquarters in Dinajpur, northern Bangladesh.
This complex has a room for generator, a sample preparation room and space for a small laboratory. These upgrades will add new momentum for greenhouse activities and BWMRI and CIMMYT scientists designed the facility to accommodate wheat scientists from Bangladesh and other countries.
The BWMRI has been working to combat wheat blast disease since 2016, with financial and technical support from CIMMYT and other investors. CIMMYT has also assisted the Government of Bangladesh in developing an early warning system for wheat blast.
Because of the challenging phenology of synthetic wheat and introductions from winter and facultative wheat zones, field condition evaluation of these germplasm is difficult and the greenhouse will help ease this hurdle. Additionally, several pathological experiments investigating the biology of wheat blast will now be able to be performed in the new greenhouse facility.
Supplementary activities at the greenhouse include disease screening and research into unlocking the genetics of host resistance. The installation of a diesel generator will keep the greenhouse running in case of power outages.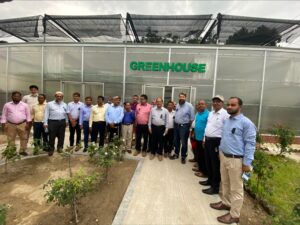 Md. Sayedul Islam, Secretary of the Ministry of Agriculture, inaugurated the greenhouse complex. Additional attendees at the opening included Shaikh Mohammad Bokhtiar, Executive Chairman of the Bangladesh Agricultural Research Council (BARC), Golam Faruq, Director General of BWMRI, Mirza Mofazzal Islam, Director General of the Bangladesh Institute of Nuclear Agriculture (BINA), Debasish Sarker, Director General of the Bangladesh Agricultural Research Institute (BARI), Md. Benojir Alam, Director General of the Department of Agricultural Extension (DAE), and Md. Abdul Wadud, Executive Director and Additional Secretary at the Bangladesh Institute of Research and Training on Applied Nutrition (BIRTAN). Timothy J. Krupnik, country representative of CIMMYT in Bangladesh, was also present.