Global Report on Food Crises 2019: Conflict, climate, and economic shocks keep acute hunger levels above 100 million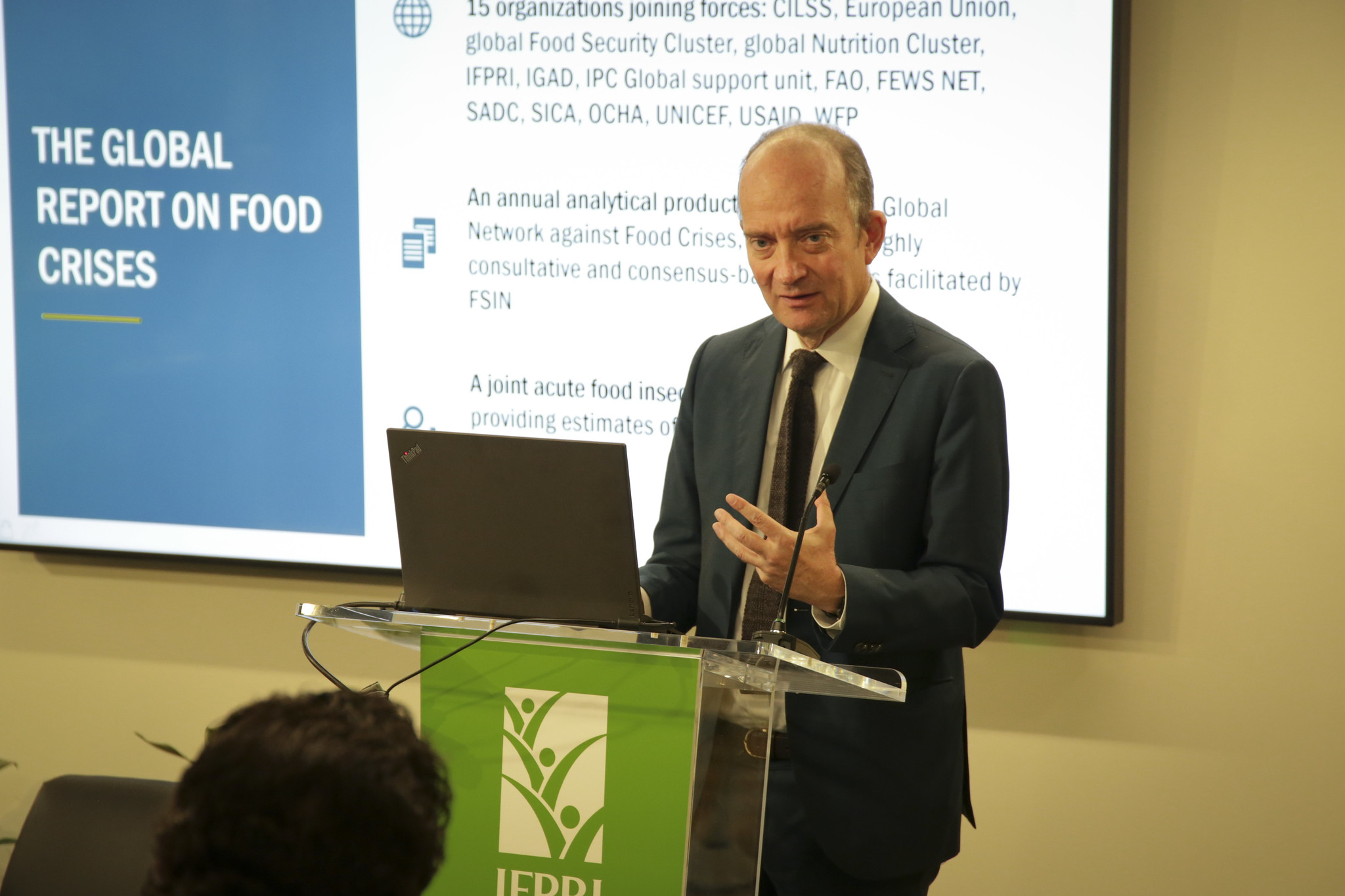 With only a slight fall in the number of people facing acute levels of hunger globally—from 121 million in 2017 to 113 million in 2018—chronic hunger levels have surpassed 100 million for the past three years. Conflict, economic shocks, and climate change and natural disasters continue to put too many lives and livelihoods at risk of hunger around the world, according to the Global Report on Food Crises 2019.
The annual report—including the latest estimates on severe hunger and analysis of the situations of countries chronically vulnerable to food crises—is published by the Food Security Information Network(FSIN), a joint project of IFPRI, the UN Food and Agriculture Organization (FAO), and the World Food Programme (WFP). An April 26 policy seminar at IFPRI headquarters explored the latest report's key findings.
Image: Jamed Falik/IFPRI