Giving Africa's new crop varieties a data boost digitally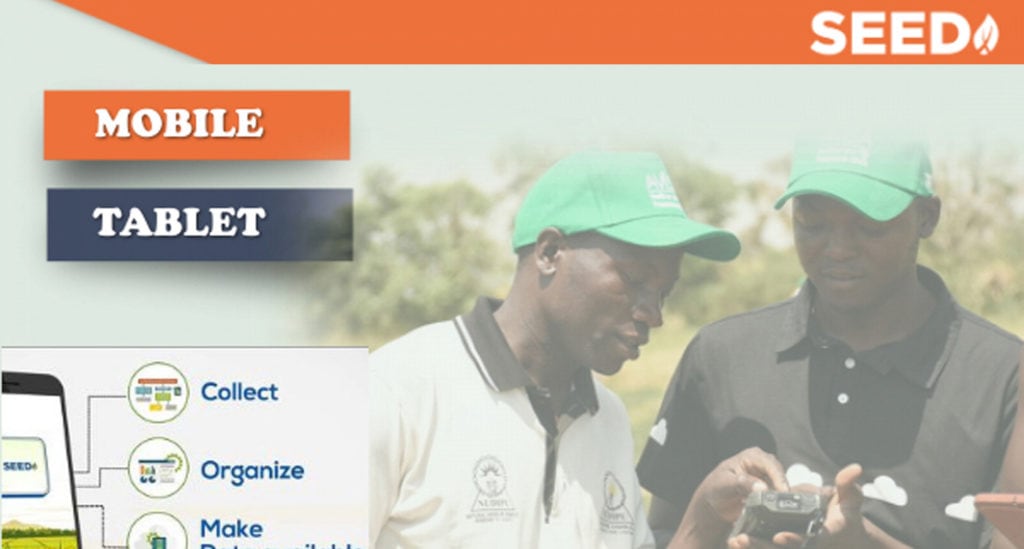 To increase adoption of new improved varieties in Africa, a webinar was recently organized under the aegis of the AVISA project to familiarize seed system stakeholders with SEEDx, a mobile application developed by ICRISAT that facilitates data-driven decision making.
Dr Chris Ojiewo, AVISA project Co-Principal Investigator, outlined SEEDx and informed that it allows real-time capturing of data on varieties and allied technologies including date of sowing, agronomic practices, harvest yield, stakeholder feedback from field days and the geo-coordinates of demonstration plots. The collected data serves as key information for making business case for varieties, he said while adding that SEEDx complements earlier efforts made on digital seed catalogues to provide details of varieties' traits. The webinar included a demonstration on access and use of the application by Mr Satish Nagaraji, Senior Manager, and Ms Kanika Singh, Senior Scientific Officer, from ICRISAT's Digital Agriculture and Youth Theme.