Gift supports Cornell's Tanzanian cassava efforts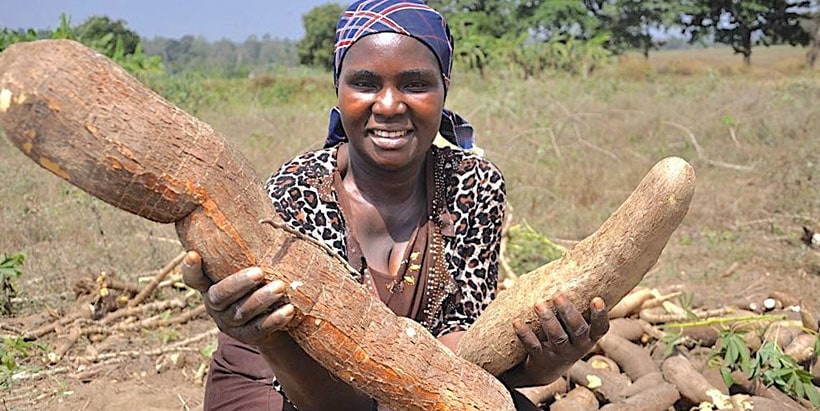 An anonymous gift of $2.65 million to support Cornell and partner research in Tanzania will improve distribution of new and more resistant varieties of cassava while empowering women and marginalized groups in the East African nation. Cassava is a fundamental staple and basis of food security for 500 million people across Africa and a major source of employment and income for millions of farmers. In Tanzania alone, more than 2 million smallholder farmers – 81% of whom are women – rely on cassava for their income.
The gift will launch a three-year project called Muhogo Bora – a Swahili phrase meaning "better cassava." The new initiative in Cornell's Department of Global Development will create a fully integrated cassava seed supply chain and will improve linkages between farmers, seed entrepreneurs and markets among the nearly 3 million people in the country's Western Zone, Southern Highlands and Central region. Led by researchers Chiedozie Egesi and Hale Ann Tufan in the College of Agriculture and Life Sciences with support from the Tanzania Agricultural Research Institute (TARI) and the International Institute of Tropical Agriculture (IITA), Muhogo Bora will reinforce existing scientific efforts like Cornell's NextGen Cassava project with the aim of improving livelihoods and quality of life for rural farmers.