Gender research activities in IITA contribute to African rural development
From
Published on

07.06.22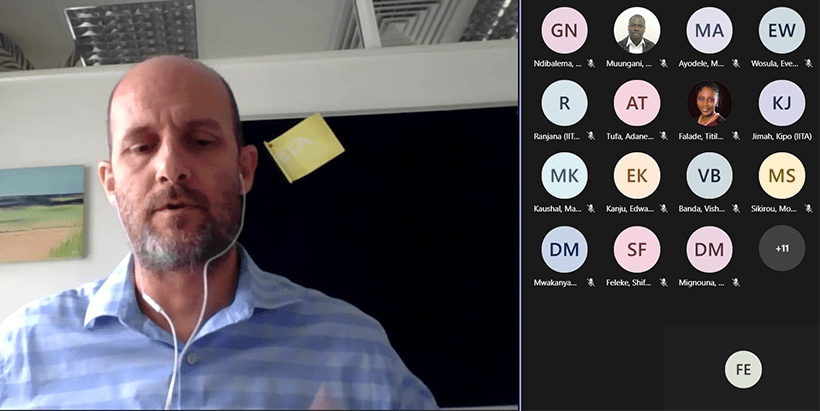 IITA seeks to carry out cutting-edge gender research in agriculture. During a seminar on 13 May, to understand the progress of gender research in IITA and its impact in Africa, Senior Scientist and Gender Specialist Steven Cole presented "The Contribution of Gender Research at IITA to African Rural Development." Leena Tripathi, Director of IITA East Africa Hub, moderated the seminar.
In her introductory remarks, Tripathi commended Cole for his excellent work on gender research at IITA. "I know you are doing an outstanding job, so the floor is yours to begin your presentation," she said.
Cole organized his presentation into three parts: Research that has been concluded and ongoing research that he led and co-led; research he supported IITA colleagues to conduct and colleagues he supported outside the Institute; and other details about work he has carried out over the past three years at IITA.