Gender equality vital part of forest-based climate action, says CIFOR scientist at COP24
From
Published on

06.12.18

Impact Area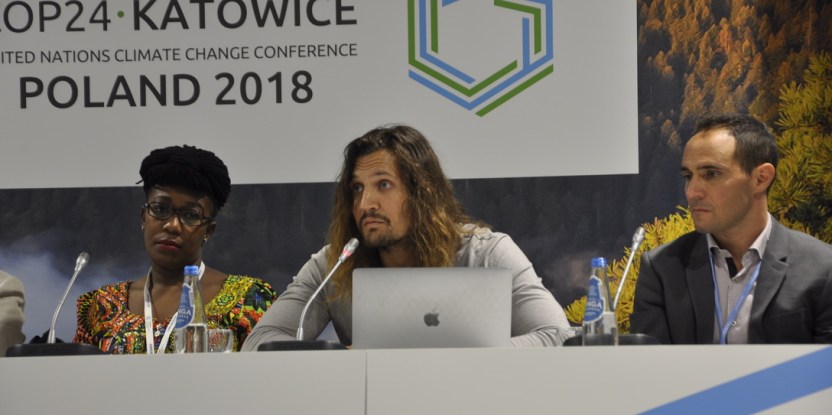 Poland – KATOWICE, Poland — Failing to address gender equality in forest- and tree-based climate initiatives can have negative implications for gender equity, while also potentially undermining the efficiency and sustainability of climate efforts, said a scientist at U.N. climate talks in Katowice, Poland.
Forested landscapes play a key role in all 1.5 degree pathways modelled by the IPCC in its recent report. At the same time, they also provide many functions critical to adaptation, said Markus Ihalainen, a researcher with the Center for International Forestry Research (CIFOR).
"The long-term success of the required land-use changes is ultimately dependent on the contributions of both women and men who are using those lands for their livelihoods," Ihalainen said during a presentation in the "Britain is Green" pavilion on the sidelines of the annual conference. "At the same time, interventions that do not take gender and other aspects of social diversity into account often risk adversely impacting marginalized groups," he said.
See the rest of the story at forestsnews.org
Related:
Recognition of indigenous territories as a REDD+ strategy: An example from the Peruvian Amazon
From commitments to action to fight climate change in Central Africa
Mexico's REDD+ still highly centralized