Funding this pioneering project in Colombia hailed 'a very wise decision' for the German government
From
Published on

25.09.23

Impact Area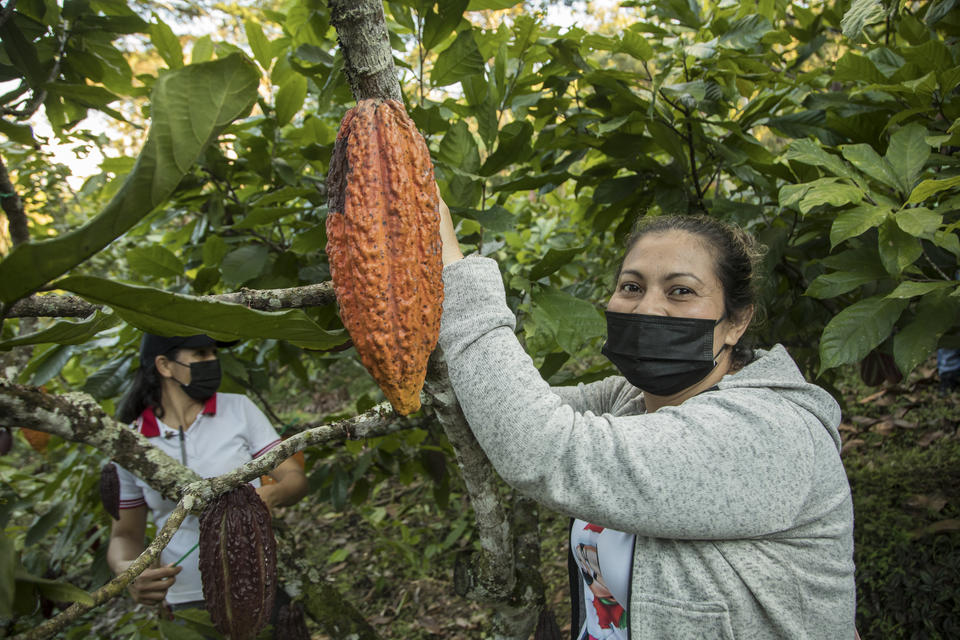 A project aiming to advance climate change mitigation and peacebuilding in Colombia has received praise from a key official of the Federal Ministry for the Environment, Nature Conservation, Nuclear Safety, and Consumer Protection, known as BMUV.
During a webinar on the Sustainable Land Use Project in Colombia, abbreviated as the SLUS Project, Ruth Irlen, a policy advisor on international forest policy at BMUV, congratulated the implementing team for their "highly successful project."
The project, officially known as "Implementing Sustainable Agricultural and Livestock Systems for Simultaneous Targeting of Forest Conservation for Climate Change Mitigation (REDD+) and Peacebuilding in Colombia," has the backing of the International Climate Initiative, or IKI. BMUV supports the initiative.
"[W]hen we have chosen your project, there are so many valuable points which we found in your project proposal," Irlen recalled. "[N]ow after these years, I really think that this was a very wise decision, looking backward, because your project promotes a sustained land use approach which contributes to zero forestation, conserves biodiversity, protects the climate, provides livelihoods and security — and this is very relevant as we now we see that we have a double crisis of climate change and biodiversity loss."
Irlen noted that given the results of research done under the project, the implementing team has made "really valuable contributions." The project, she highlighted, embodies a good combination of research and knowledge of the context of smallholder producers.
Collaborating with smallholder cocoa and dairy farmers is central to the work of the SLUS Project team. The solutions developed under the project resulted from engaging with producers as well as with other stakeholders at the local and national levels.
For instance, the project partnered with the national federation of cocoa producers in Colombia, Fedecacao, to undertake a survey that provided insights into the situation of farmers, including the barriers to the adoption of sustainable practices and their tendencies to conserve forests. These insights suggest that Colombia, through the scaling of sustainable practices, can have the potential to be a supplier of cocoa to markets that demand zero-deforestation commodities.
One such market is the European Union, which allows entry of certain agricultural commodities, including cocoa, if they were not produced with deforestation and forest degradation. The EU law on zero-deforestation commodities came into force in June 2023.
"I think that's one legislation in the right direction, and the shared responsibility is a responsibility of us all for a common future," Irlen noted during the webinar. "So the work you are doing is very valuable to support the implementation of the EU regulation with the knowledge you produce, with the policy advice you give."
Watch the video below for the full commentary of Irlen.