Funding opportunities: CGIAR Global Director of Innovative Finance and Resource Mobilization meets the IITA team
From
Published on

06.08.22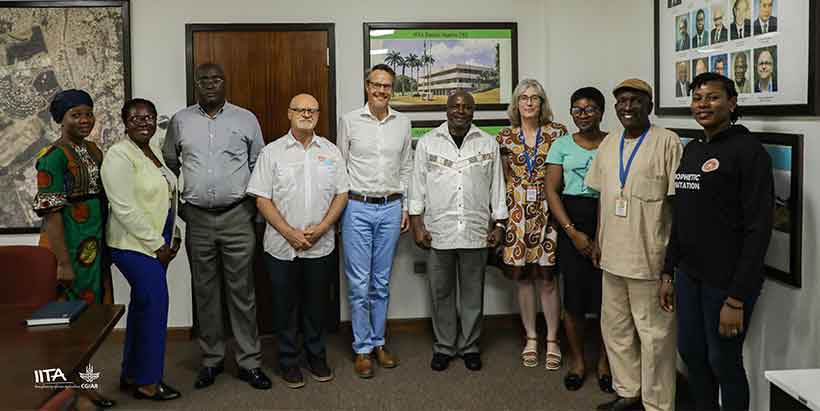 CGIAR Global Director for Innovative Finance and Resource Mobilization, Andre Zandstra, visited the IITA Ibadan campus on 26 July. His visit was to discuss funding opportunities with IITA management staff and other staff affiliated with innovative finance and resource mobilization in the Institute.
In a meeting with the IITA Senior Management team, Zandstra mentioned that this trip was his first to IITA and Nigeria. He commended IITA's aesthetic and serene environment and the excellent reception. He explained that he is the connector between major funders and CGIAR Initiatives. Hence, he is interested in meeting IITA staff affiliated with finance, understanding their interests, and entertaining their finance-related questions in line with OneCGIAR.
Kenton Dashiell, IITA Deputy Director General, Partnerships for Delivery, briefly described IITA and its activities. He further stated that Zandstra would be taken on a tour of the Institute's campus to see IITA's technologies and interact with staff. Dashiell also mentioned his earlier discussion with Zandstra about an IITA campaign for a systems council meeting.