From Ambassadors to Fellows: How the CGIAR Foresight Initiative is empowering policy researchers in Africa
From

CGIAR Initiative on Foresight

Published on

13.10.23

Impact Area
Funders

Bill and Melinda Gates Foundation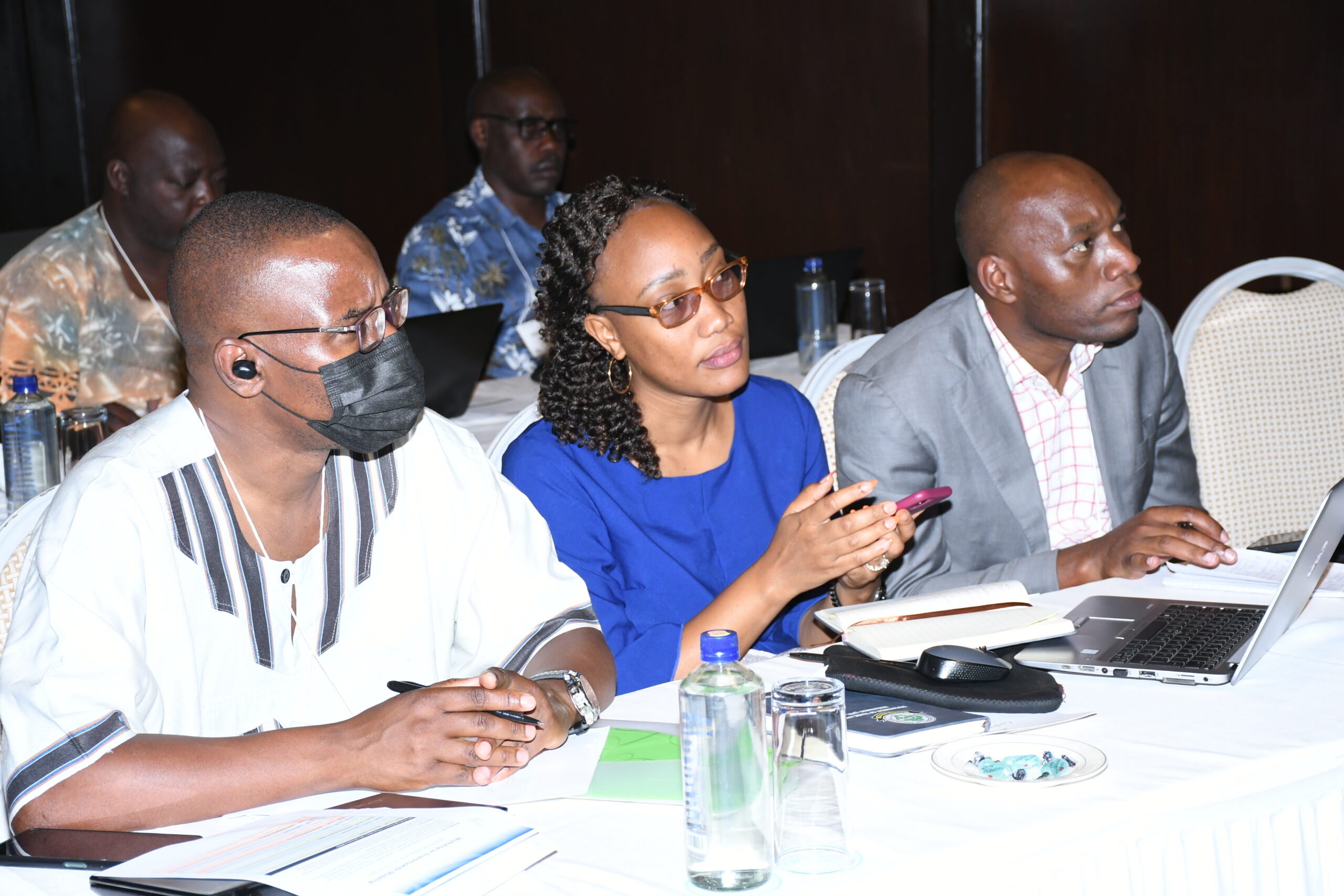 Enhancing foresight skills and making learning actionable is one of the work streams of the CGIAR Foresight Initiative.  The team of multidisciplinary experts from around the world is working with local partners to strengthen their capacity to understand and use foresight metrics and tools for better, more informed policymaking. In this Q&A, the Foresight Initiative colleagues Karl Pauw and Henry Kankwamba (IFPRI) explain how the Initiative has been engaging in capacity building of African policy researchers through the African Network of Agricultural Policy Research Institutes (ANAPRI).
What does the Foresight Initiative do for capacity building?
The Foresight Initiative uses advanced modeling tools, detailed databases, and specialized metrics to analyze megatrends affecting food, land, and water systems at global and regional scales and unpack development challenges and policy priorities at country level.
In addition to providing public access to knowledge products, the Initiative has a strong focus on enhancing access, transparency, and use of these tools, data, and metrics and working closely with partners to strengthen their capacity to understand and use foresight metrics and tools that could help shape the advice they provide to governments and other stakeholders. Further, the initiative has made the modeling tools – i.e. the IFPRI Standard Computable General Equilibrium (CGE) and the SAM multiplier analysis materials – available to the general public. To facilitate learning, we have provided video based tutorials to complement the in-person training.
What is Policy and Investment Prioritization through Value Chain Analysis (PPVC) project and how is the Foresight Initiative involved in it?
For the past several years, the International Food Policy Research Institute (IFPRI), where many of the Foresight Initiative team members work, has been partnering with the Bureau for Food and Agricultural Policy (BFAP) to develop a replicable and evidence-driven approach to identify priority agricultural value chains and design policies and investments that can unlock opportunities for raising incomes and employment, alleviating poverty, and ensuring food and nutrition security.
As a result, the Policy and Investment Prioritization through Value Chain Analysis (PPVC) project was developed. The project is now in its second phase and is implemented by the African Network of Agricultural Policy Research Institutes (ANAPRI) (formerly known as ReNAPRI) with funding from the Bill & Melinda Gates Foundation, with BFAP and IFPRI as technical partners.
PPVC aims to equip African agricultural policy think tanks, who are ANAPRI members, with the skills needed for inclusive agricultural transformation. The goal is to facilitate a shift from diversified subsistence production to specialized market-oriented production across the continent. Additionally, the initiative seeks to equip African analysts with foresight tools to help governments prioritize long-term capital investments. These investments should contribute to broader economic outcomes such as agricultural transformation, growth, job creation, employment, inclusion, improved diets, and empowerment. These outcomes could drive urbanization and structural change across African economies.
Since ANAPRI is also a Foresight partner, the Initiative committed to directly support capacity development under PPVC II. The Foresight team has been offering training in Value Chain Analysis, Partial Equilibrium Modelling, and Computable General Equilibrium (CGE) modelling.
Who are the typical participants and how those who are interested in learning or improving their foresight modeling skills can join the trainings? Do you provide certificates of completion?
The typical participants of the program are ANAPRI member think tanks. Therefore, joining ANAPRI is a requirement to participate in the training.
The training program is divided into three groups: Ambassadors, Affiliates, and Fellows.
The Ambassadors training is designed for higher-level program leaders to provide them with an understanding of broader policy frameworks and how they relate to policy development.
The Affiliates are the analysts who engage with stakeholders and understand the context and policy landscape. They undergo training to gain both theoretical and practical insights into how the foresight tools work. Such understanding aids them in collecting the necessary data for guiding modeling to inform policy decisions.
Upon completion of the Affiliate training, participants have the option to join the Fellows class. The Fellows category is for individuals interested in specializing in either Value Chain Analysis, Partial Equilibrium, or Computable General Equilibrium Modeling. At this level, ANAPRI members can conduct policy assessments in-house with minimal external assistance.
Each training session includes mandatory end-of-course assignments that participants must complete and pass. Eligibility for the Fellows class depends on the successful completion of the Affiliate level training. Certificates are issued after successfully finishing the Fellows training.
---
"PPVC training has opened my eyes to several new methodological tools for policy analysis. I gained hands-on experience in identifying value chains that would lead to inclusive agricultural transformation using composite market-led indicators. Furthermore, the PPVC training has dramatically improved my analytical skills with the use of analytical software for economy-wide impact and foresight modeling. Besides, I have come to know new data sources from both public and private domains. Through the PPVC training, I have also come to learn the importance of engaging public and private players for buy-in of the policy analysis results. I am determined to use the tools and skills acquired during the training for my future policy research and studies." – Joyce Minofu, Research Analyst, MWAPATA Institute, Malawi.
---
How many trainings have you organized so far and what progress have you seen?
We have conducted three training courses so far: an Ambassador course and two Affiliate courses. These training sessions have been well-attended, and there is a great deal of enthusiasm for learning and applying modeling techniques to address country-specific issues.
Ethiopia, Malawi, Kenya, and Tanzania have successfully completed PPVC projects, and we have more projects in the pipeline for other member countries.
What are your plans for the future?
For 2024/2025, the ultimate goal of the PPVC Fellow training program is to ensure establishment of the technical capacity to support the successful implementation of PPVC in Ghana and Zambia. However, as far as CGE modeling is concerned, there will be an additional focus on establishing general CGE modeling skills to equip Fellows to conduct CGE analyses outside of PPVC in the future.
Teams of 2-3 CGE modelers will work closely with the IFPRI team to implement the CGE components of PPVC in Ghana and Zambia ("country CGE team"). The CGE modelers will be part of both country CGE teams, while each country will select an additional 1-2 people from the Fellows program to join each respective country CGE team. One of these Fellows will ideally be from the local ANAPRI institution (i.e., the Indaba Agricultural Policy Research Institute in Zambia or the Institute of Statistical Social and Economic Research in Ghana). If a second Fellow is asked to join the team – which is at the discretion of the PPVC lead in each country and subject to resources – that Fellow will ideally be recruited from another ANAPRI center to foster cross-center collaboration.
---
To follow our progress, subscribe to the Foresight Initiative quarterly newsletter, visit our microsite, and feel free to get in touch with the team via foresight@cgiar.org if you want to learn more.
---
Photo: Participants of the ANAPRI training course on data and models for economywide analysis at the country level, Nairobi, Kenya, January 26–27, 2023