Keep on flowing: the importance of freshwater corridors in the Amazon
From
Published on

25.01.23

Impact Area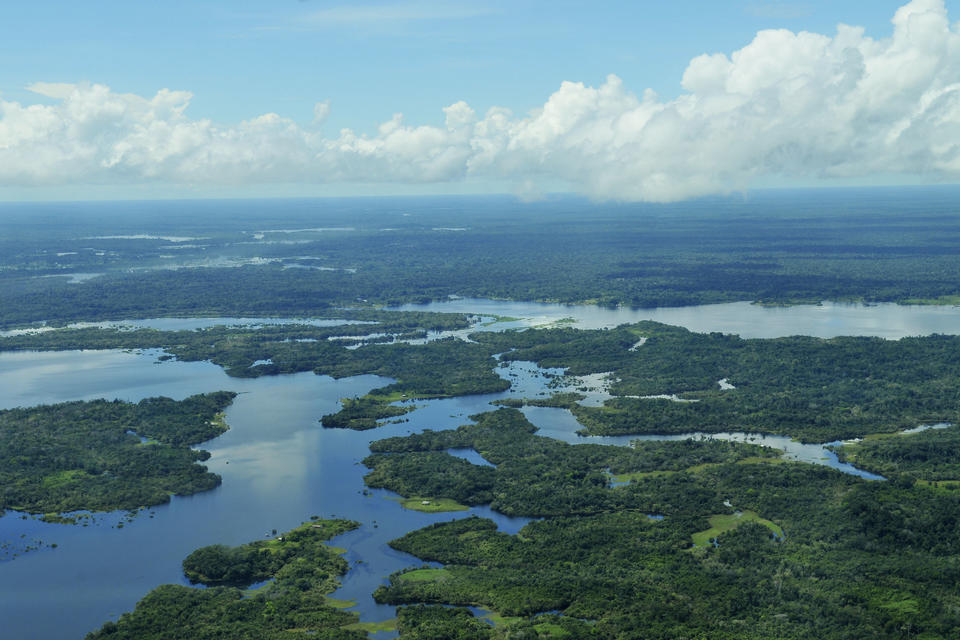 The Amazon rainforest and basin are crucial for the balance of the Earth's environmental systems that enable life as we know it. The world's largest rainforest covers 6.7 million square kilometers and encompasses the largest network of forests and rivers in the world, housing around 10% of the world's biodiversity and 20% of the planet's freshwater.
However, there are few studies on monitoring freshwater corridors and their importance for biodiversity and related ecosystems services. A new study "Identifying the current and future status of freshwater connectivity corridors in the Amazon Basin", published in Conservation Science and Practice, assesses the critical areas that need to be protected to maintain this delicate balance. The study was co-authored by Bernardo Caldas, Alliance of Bioversity and CIAT researcher and MEL Director for CALPE, and Michele Thieme.
"The data and information generated by this research group are crucial for the conscious and integrated management of freshwater ecosystems in the Amazon. Besides biodiversity, the health of these freshwater systems is crucial for food production and climate change adaptation strategies", said Caldas.