Free innovation and scaling course expands capacity with Spanish and French versions
From
Published on

08.04.23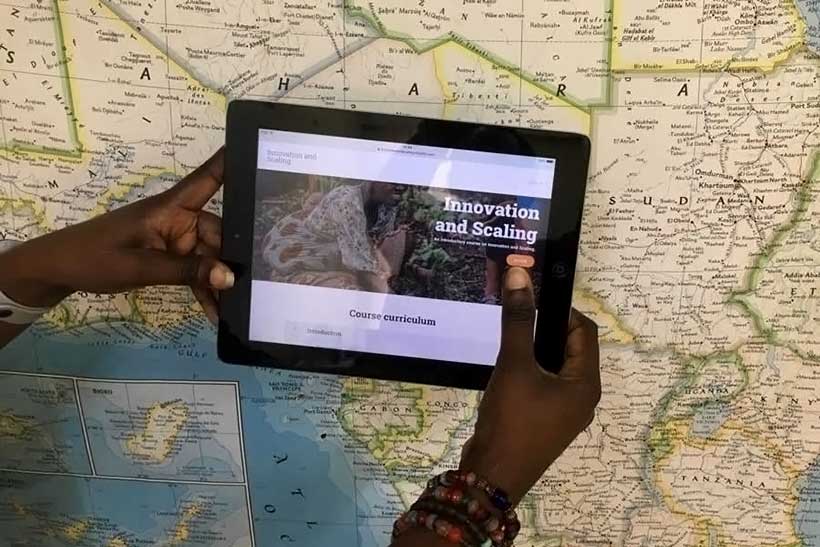 CGIAR, in collaboration with Wageningen University, has developed a free online course on innovation and scaling with Spanish and French versions.
The course is divided into six modules providing answers to queries such as the meaning of innovation, how innovations are scaled as part of packages, understanding why gender and diversity matter in relation to innovation and scaling, and how to support scaling in a gender-responsible way.
Also, modules covering scaling readiness, scaling strategies, and innovation portfolio management are explored in the free course.
With over 1300 enrolments on the English version of the platform, the new Spanish and French translation is designed to reach more end-users in non-Anglophone countries.