Food systems transformation cannot occur without leadership from public institutions
From

CGIAR Initiative on Sustainable Healthy Diets

Published on

16.12.22

Impact Area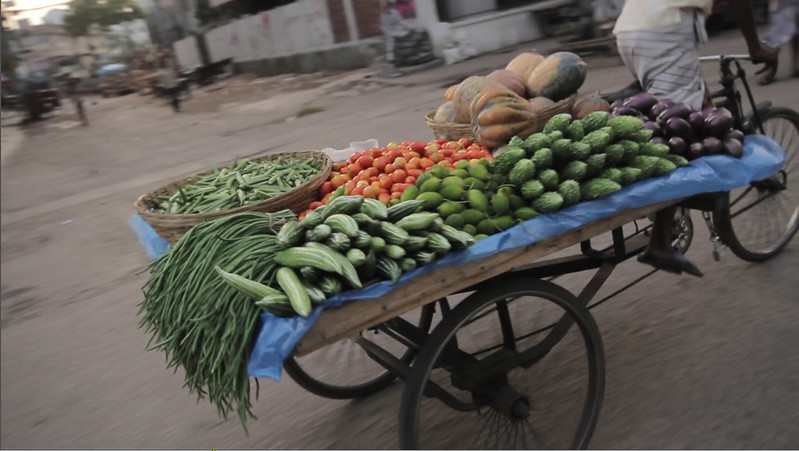 Can food systems transformation occur without public institutions playing a leading role? This controversial question was posed in an online debate hosted in October by NL-CGIAR, a research program funded by the Dutch Ministry of Foreign Affairs. Dr. Inge Brouwer, a Work Package Lead from CGIAR's Initiative on Sustainable Healthy Diets through Food Systems Transformation (SHiFT) and an Associate Professor at Wageningen University and Research, was asked to argue that leadership by public institutions is essential, while Mona Dhamankar from the KIT Royal Tropical Institute was assigned to represent the opposing view.
Dr. Brouwer began with a rhetorical question—how can it be possible for food and energy companies to enjoy record profits when more than 2 billion people cannot afford a healthy diet, the cost of living is on the rise, and workers' rights are routinely violated? "This is what convinces me that we need a transformation, and it cannot happen without public institutions playing a leading role," she said.
Dr. Brouwer argued that foods systems transformation demands inclusive societal changes, changes that will happen neither quickly nor automatically. Achieving this transformation will require long-term, intentional commitments that other stakeholders cannot necessarily provide.
Unlike other stakeholders, governments are mandated to protect the populations they represent—and they are held accountable by these same people. A key role of governance is to give voice to poor and marginalized people, who suffer the most from malnutrition, shocks like COVID-19, and labor violations. For these reasons, governments are best-positioned to lead the transformation of food systems.
In her opposing remarks, Ms. Dhamankar argued that governments lack the capacity, data, resources, and incentives necessary to lead food systems transformation. Their organizational structures—siloed and lacking transparency—prevent them from adequately addressing the complexities and trade-offs inherent to transformational change.
In response Dr. Brouwer acknowledged the importance of involving multiple stakeholders, including citizen groups and the private sector, and noted that in many cases, the transformation process needs to be more inclusive. But ultimately the job of "steering" the process should be the responsibility of governments. Instead of shifting this responsibility to other stakeholders—who are believed to be better equipped but may also be unable to address complexities and be inclusive—governments should be supported to do this well and address challenges.
The question may have been provocative to some, but SHiFT recognizes that a wide range of partnerships are essential to its success. SHiFT's work involves stakeholders at multiple stages of the food system, from individual consumers to businesses that sell food and employ workers, on to decision-makers at the national or subnational level. During its first three years (2022–2024), SHiFT's activities are focused in Bangladesh, Ethiopia, and Vietnam, where it works to support governments in achieving the food systems transformation agenda developed as a follow-up to the UN Food Systems Summit.
The NL-CGIAR research program is implemented by NWO-WOTRO in close collaboration with CGIAR, the Ministry of Agriculture, Nature and Food Quality, and the Netherlands Food Partnership. The debate was a part of series of lead-up events to the NL-CGIAR research program's online conference on November 2–3, 2022. The full debate can be watched on YouTube.
Header image: Farmer in Bangladesh transports produce to the market via bicycle cart. Photo by the International Food Policy Research Institute (IFPRI) from Flickr.