Food for Thought: From stress to success – supercharge your wellbeing
From
Published on

12.06.23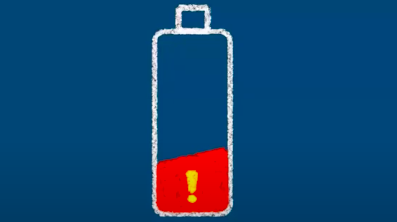 "I'm busy."
Life can sometimes be a little overwhelming, so how can we manage our stress and keep control of our inner world? We need to talk about work-life balance…
An online event – hosted by CGIAR's Gender Equity, Diversity and Inclusion function on 17 May 2023 – provided top tips on wellbeing and combating stress and burnout in the workplace. Jay Rai, an empowerment therapist, and neuroscientist, led the session. 
"Attention, decision-making, stress, anxiety, and negative emotions all drain our energy reserves," said Jay, who left a career in investment management to follow her passion for psychology and mental health. 
"I'd regularly be dealing with conflict, managing multiple projects, and trying to balance a personal life," she added. "I used to feel as if I was surviving my life because I had no real time or practical tools to do anything differently."
The virtual session, which was open to all staff, outlined the importance of energy management and offered a practical, science-based strategy to manage workplace stress.
"Stress affects each one of us and we can all benefit from boosting our resilience and keeping burnout at bay," said CGIAR's Global Director of People and Culture, Fiona Bourdin-Farrell. "Today's session is very relevant and welcome".
Workforces around the world are experiencing all-time high levels of stress, according to Gallop's Global Workplace 2022 Report. Anger and sadness are reducing, but stress levels continue to climb. The stress is not necessarily about work but is very present at work. 

In the session's Q&A, participants opened up about ways they tend to lose vital energy during the day. Examples include:
managing deadlines 

dealing with difficult people 

conflict

uncertainty

multitasking

procrastinating

urgent requests

lack of physical activity
Exploring psychotherapeutic strategies to manage stress – the "battery protector" – Jay explained that the first step towards protecting our own energy is to recognize when it is running low.
Participants shared personal indicators that their energy is running low, including: 
feeling short and snappish

headache and dizziness

hunger

lack of patience 

anxiety

lack of attention and focus

tiredness
Some participants noted that stress often comes to us from the anxiety and negativity of people around us. While we can support our colleagues and family, we need to recognize that their experience is not ours. 
"I create a metaphorical bubble around me during my workday. It represents my energy, my accountability, and responsibility, and I put everybody else in their own bubble too. I keep my energy where it belongs," said Jay.  
"It can be a bitter pill to swallow, but it will set you free. It is important to recognize where your responsibility begins and ends."
CGIAR is developing a global Wellbeing Action Plan, which builds on the existing GDI Action Plan and agenda. The goal is to bring structured support to all CGIAR Centers around the world. 
CGIAR staff have other resources at their disposal to help prioritize their wellbeing in the workplace: