Five big steps toward wheat self-sufficiency in Pakistan
From
Published on

24.02.21

Impact Area
Funders

United States of America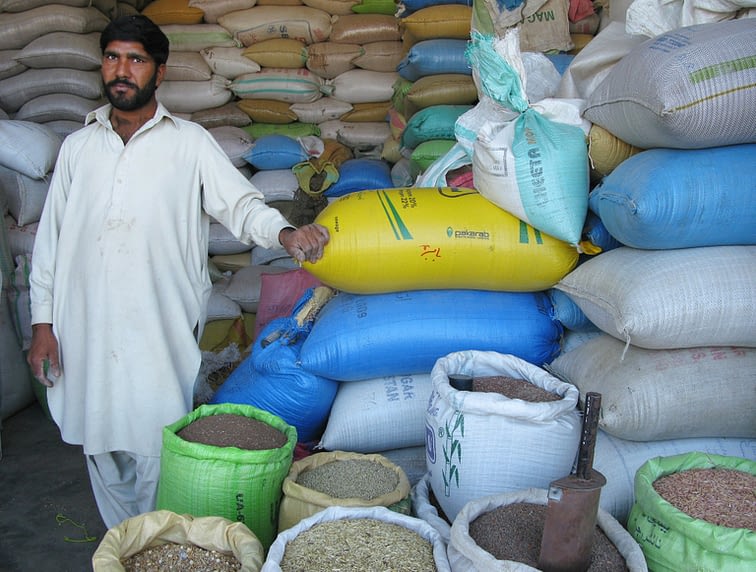 Wheat is not just an essential part of the Pakistani diet, but also absolutely critical to the country's economy and to the farmers who cultivate it. The government of Pakistan's goal to achieve self-sufficiency in wheat production just became more attainable with the release of five new wheat varieties. These new seeds could help the country's 8.8 million hectares of wheat-farmed area become more productive, climate-resilient and disease-resistant — a welcome development in a region where new climate change scenarios threaten sustained wheat production.
With multiple years of on-station and on-farm testing, the Wheat Research Institute (WRI) in Faisalabad, the Arid Zone Research Institute (AZRI) in Bhakhar, and the Barani Agricultural Research Institute in Chakwal released five varieties: Subhani 2021, MH-2021, Dilkash-2021, Bhakkar-20 and MA-2020.
The varieties, drawn from germplasm from the International Maize and Wheat Improvement Center (CIMMYT), were developed for different production environments in the Punjab province of Pakistan.
Dilkash-2021 was developed by WRI from a cross with a locally developed wheat line and a CIMMYT wheat line. MH-2021 and MA-2020 were selected from the CIMMYT wheat breeding germplasm through international trials and nurseries.