"Father of Hybrid Rice" Yuan Longping's Legacy: An agricultural innovation that helps feed the world
From
Published on

24.05.21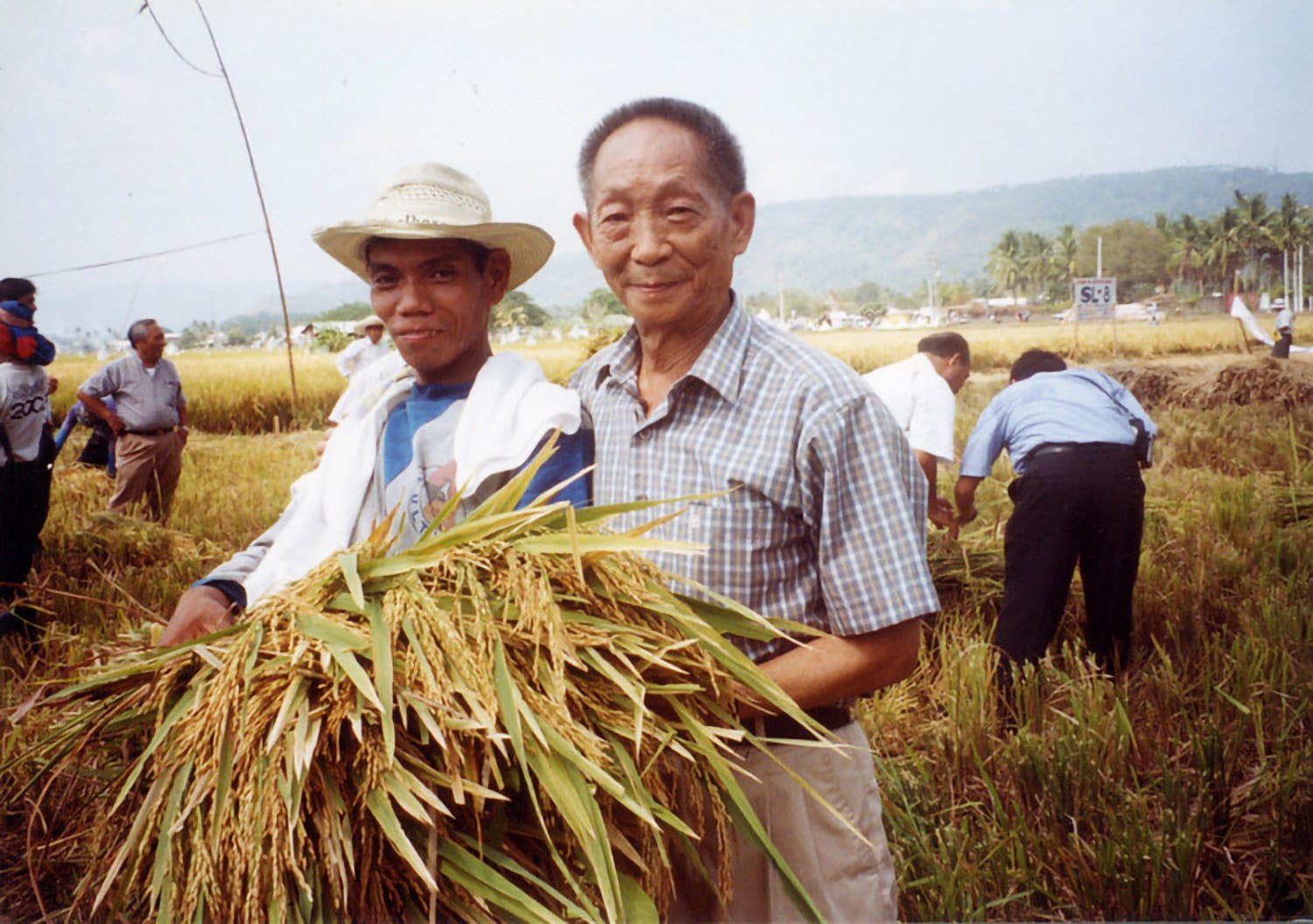 Rice is a staple food and provides 20% of the daily calorie needs of more than half of the population worldwide. With the looming increase in population projected to reach about 8.5 billion people by 2030, how can we feed the world sustainably?
In 1973, Dr. Yuan Longping successfully cultivated the first high-yielding hybrid rice strain after almost a decade of hybrid rice research. Since then, several varieties of hybrid rice have been developed and deployed to end hunger and improve the livelihoods of smallholder farmers across the world.
"If half of the rice-growing areas in the world are replaced with hybrid rice varieties with a 2 t/ha yield advantage, it is estimated that total global rice production would increase by another 150 million tons annually. This could feed 400‒500 million more people each year. This would truly be a significant contribution to ensure food security and peace all over the world," writes Dr. Yuan in his Rice Today opinion piece, Hybrid rice for global food security .
Among the numerous awards and recognitions that he received for this contribution to agriculture and food security, Dr. Yuan was awarded the prestigious World Food Prize in 2004 , the foremost international award recognizing individuals who have increased the quality, quantity, or availability of food in the world. Dr. Yuan "discovered a genetic phenomenon in rice and then developed the technologies essential for breeding the first hybrid rice variety ever created." He shared the recognition with African plant breeder, Dr. Monty Jones.
President emeritus of the World Food Prize and vice-chairman of the Yuan Longping International Rice Development Forum Kenneth M. Quinn said of Dr. Yuan, "Like [Norman] Borlaug, Professor Yuan was incredibly humble, never seeking fame or adulation, rather focused only on hard work and…