Farmer-preferred, CBSD-resistant cassava varieties released by Central Africa breeding program
From
Published on

06.07.22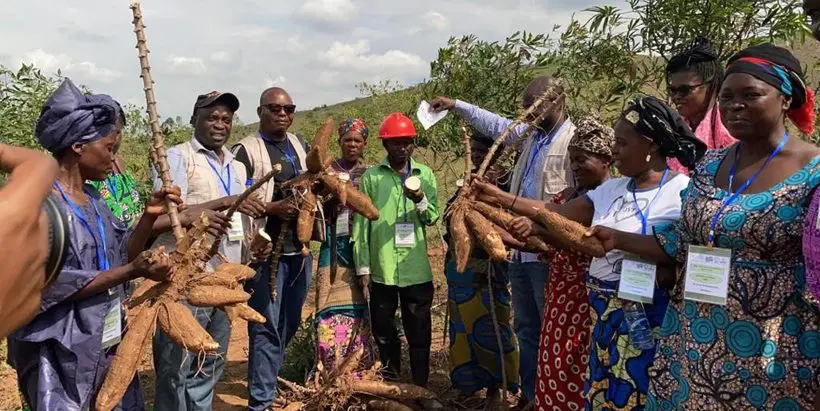 The USAID-funded Action to Control Cassava Brown Streak Disease (CBSD) in the Democratic Republic of Congo (DRC) hosted the ceremony to nominate newly released cassava varieties. They were selected using end users' preferences, particularly resistance to CBSD, in a participatory variety selection (PVS) approach, completed by a sensory test. The naming ceremony took place in the Ruzizi Plain, South Kivu Province, DRC.
The PVS comprised a collection of some of the best-improved varieties released earlier in DRC, and promising clones in advanced breeding trials were screened over three years in a CBSD's hotspot site of the Ruzizi Plain. From a total of 30 genotypes in the first year, eight clones were subjected to a final evaluation along with check varieties comprising two improved (a resistant variety 'NAROCASS 1' and a susceptible variety 'OBAMA') and a popular local variety (Dorotea). Unfortunately, all the improved varieties succumbed to CBSD for leaf and root necrosis.
From the field evaluation, five clones, free from CBSD roots symptoms at harvesting, were selected by farmers. The data confirmed that the five clones outperformed the checks with the agronomic data collected. Among these five clones, two were chosen for leaf quality as vegetables because of their light red petiole, indicating that they would require less oil to cook.