Extended partnership to deliver high-yielding, disease-resistant finger millet to farmers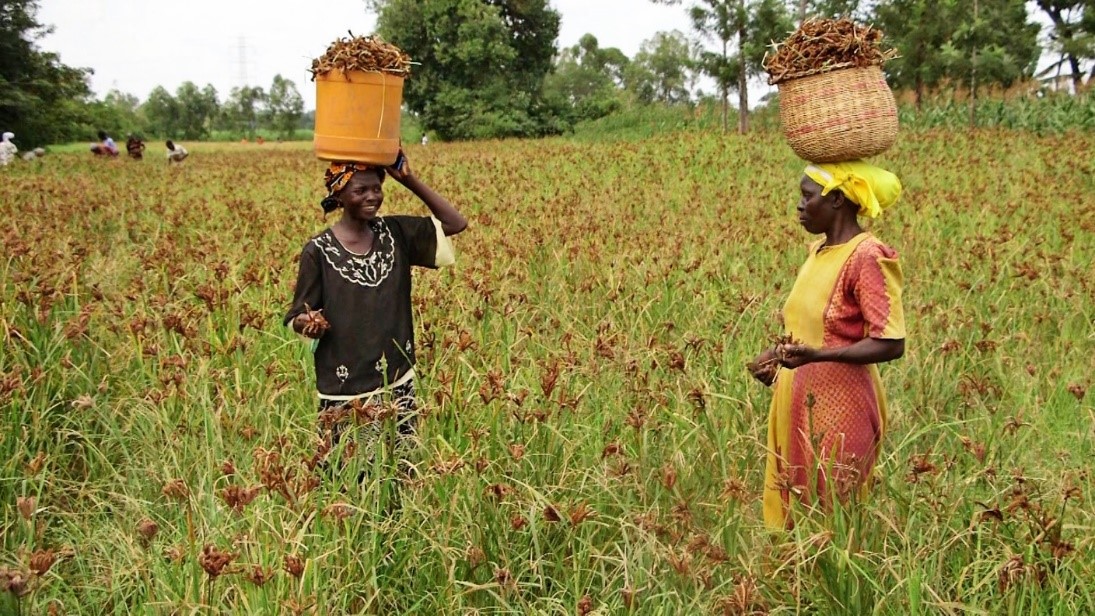 Farmers can soon access finger millet varieties that not only withstand drought but are also resistant to parasites and diseases. This is due to the boost received from a finger millet Crop Wild Relatives (CWR) pre-breeding project led by the International Crops Research Institute for the Semi-Arid Tropics (ICRISAT) and funded by the Crop Trust which ensures funding until 2020.
Finger millet is highly valued for its nutritional qualities and recognized as a Smart Food, yet production of finger millet remains below its potential. Farmers claim that the two key constraints to increased production are the blast disease and a parasitic weed called Striga. "Blast is the most destructive disease of finger millet" said Dr Henry Ojulong, a cereals breeder at ICRISAT. "Blast can occur at all stages of plant growth and can affect the leaves, neck, and fingers." In Kenya, blast can cause an estimated average yield loss of about 30%. Similarly, Striga, a sap-sucking weed, can lead to a complete loss of crops and once it's in a farmer's field, it is nearly impossible to eradicate.