Exploring partnerships to improve Nigeria's economy
From
Published on

01.11.23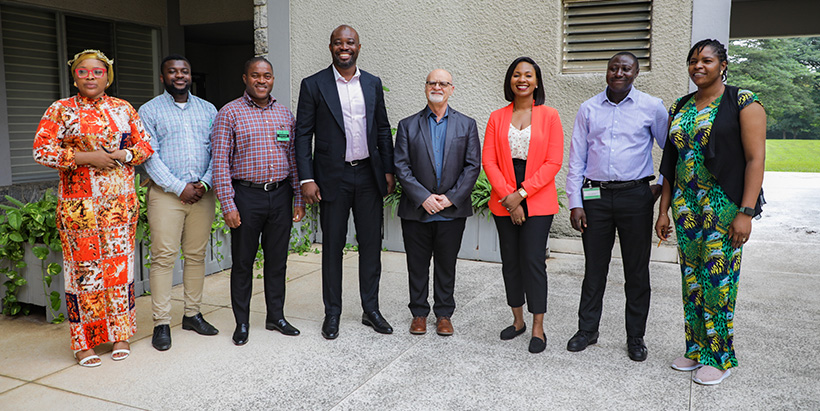 As part of IITA–CGIAR efforts to ensure that Africa is food secure, delegates from Raedial Holdings Limited visited IITA on 12 October to explore possible partnership areas with the Institute focusing on banana and pineapple production.
IITA Deputy Director General, Partnerships for Delivery (DDG-P4D) Kenton Dashiell highlighted the importance of partnerships in helping the Institute accomplish its mission, especially in upscaling its innovation to the end-users through partnerships. "IITA operates in an open-access partnership; hence, our success is your success," Dashiell stated.
Raedial Holdings Managing Director Engr Uwadiale Agenmonmen explained that Raedial wants to partner with a French company, Compagnie Fruitière, on banana and pineapple production. He added that they visited IITA to explore improved varieties of these crops, their value chains, business opportunities, and associated technologies to ensure high productivity. Agenmonmen also requested if pepper can be intercropped with the mentioned crops.
"The partnership outcome would help improve Nigeria's economy and provide employment opportunities to the youth," he said.