Experts highlight benefits of improved cassava varieties ahead of 2022 planting season
From
Published on

27.04.22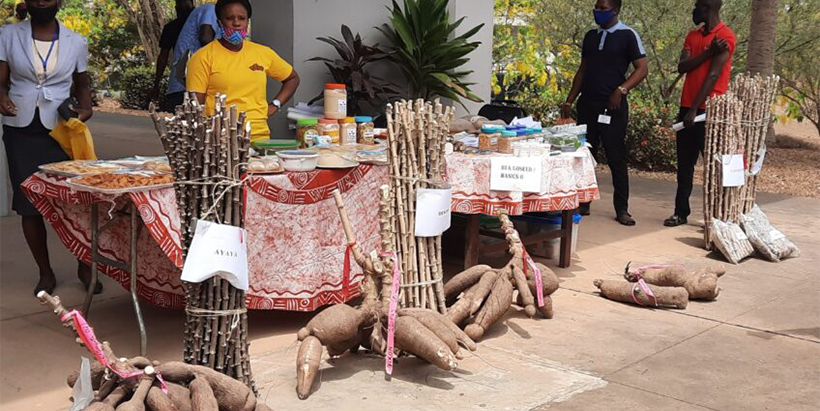 Experts from the Building an Economically Sustainable Integrated Cassava Seed System, Phase 2 (BASICS-II) have shared insights encouraging cassava farmers to access and benefit from improved cassava planting materials for the 2022 planting season. They highlighted these during a recent webinar for experts and farmers, organized with the GIZ Green Innovation Centres for the Agriculture and Food Sector (GIAE) and IITA Cassava and Maize Value Chain Project.
More than 200 participants attended the event, which was a deliberate effort to create demand and show cassava farmers where and how to access clean and quality cassava stems of improved varieties.
In his opening address, Prof Lateef Sanni, Project Manager of BASICS-II, said the webinar was an opportunity to ensure sustainability in distributing clean and quality seeds of improved varieties ahead of the new planting season.
Vegetative Seed Specialist with IITA GoSeed, Mercy Diebiru-Ojo, spoke on the benefits of using new and improved varieties. According to her, the new varieties were high yielding, tolerant of environmental stress, and resistant to pests and diseases. "We have seen most improved varieties yield more than 30 tons per hectare, against the less than 10 tons farmers usually get from the old local varieties," she said.