Experts explore deeper underlying issues behind gender and youth roles for the development of rice-based food systems
From
Published on

18.10.23

Impact Area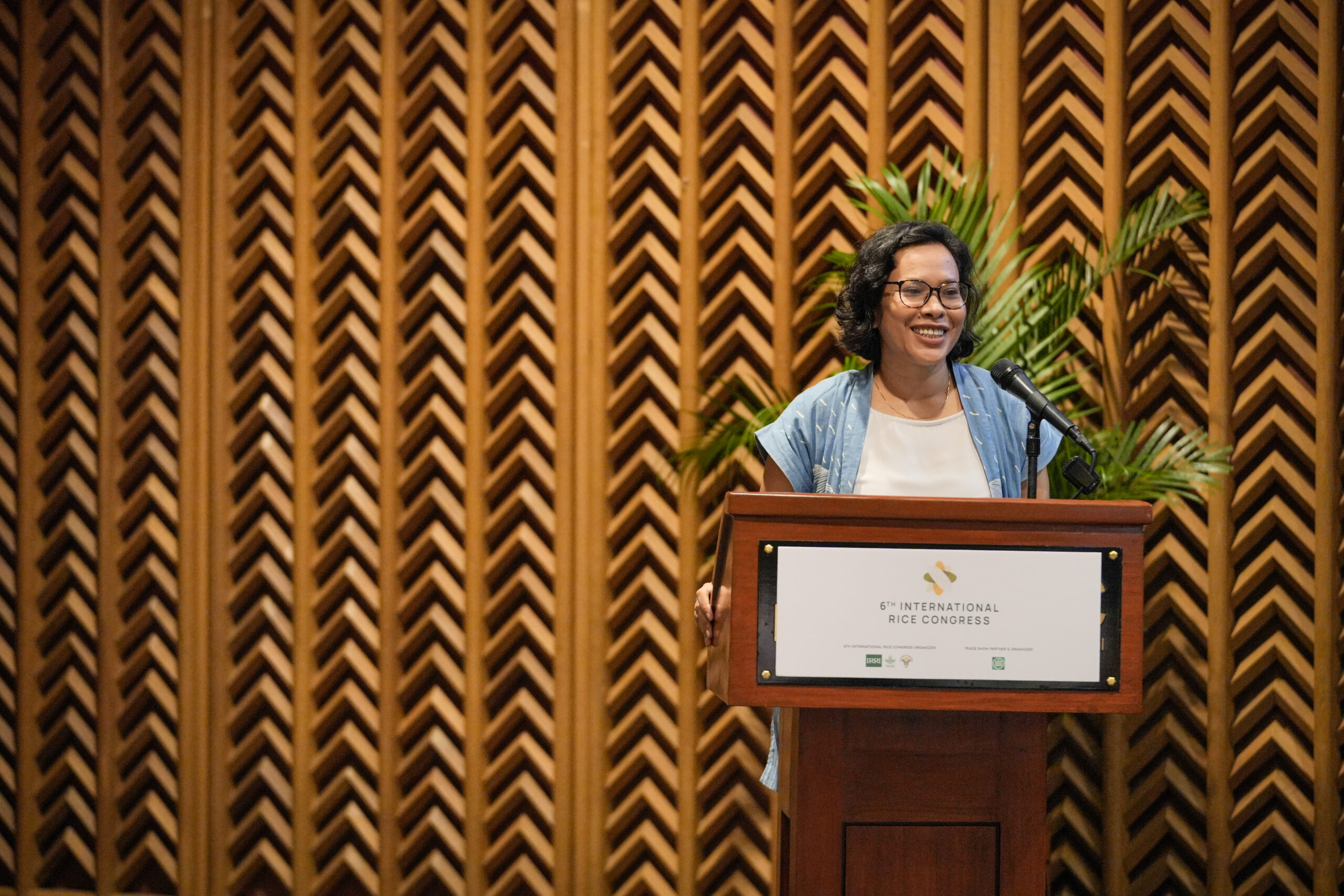 Manila, Philippines (October 17, 2023) — Gender in agriculture is more than the disaggregation of data based on sex. It goes beyond the realms of the mere number of men and women farmers. The deeper issues such as the impact of social dynamics and identities, technological changes, research, and opportunities in understanding equality and social inclusion were taken up at the 6th International Rice Conference.
Gender and social inclusion experts gathered at the panel discussion, Intersecting Identities of Gender, Youth and Class: What Matters Most for Research for the Development of Rice-based Food Systems , to explore the more complicated components behind the issue of gender equality and inclusion to achieve transformative change.
These include how social dynamics and identities shape the rice-based food systems; the effects of technological change on gender; the implications of research, policy, and gender-responsive practices; and the opportunities and gaps in the understanding of equality and social inclusion in these systems.
The speakers included Bimbika Sijapati Basnett, senior advisor for Gender Equality, Disability and Social Inclusion at theAustralia-Indonesia Partnership for Economic Development; Thelma Paris, an independent consultant and pioneer of gender-related research in rice-based projects at the International Rice Research Institute (IRRI); Alka Singh, head of Division of Agricultural Economic at the Indian Agricultural Research Institute; Gaudiose Mujawamariya, country representative and gender focal point at Africa Rice Centre; and Suchaita Tenneti, a scientist at IRRI.
Dr. Basnett shed light on the crucial role that women play in a food system. Her research classifies women farmers into three categories: land owners and managers, entrepreneurs, and agricultural labor providers. The classifications depend on factors like level of skill, access to information, and technology among others.
"When we speak about the role of women in agriculture very often the…