Expert consultation sessions in Dhaka foster insights for trade-off analysis for Bangladesh's diet transformation
From

CGIAR Initiative on Sustainable Healthy Diets

Published on

11.07.23

Impact Area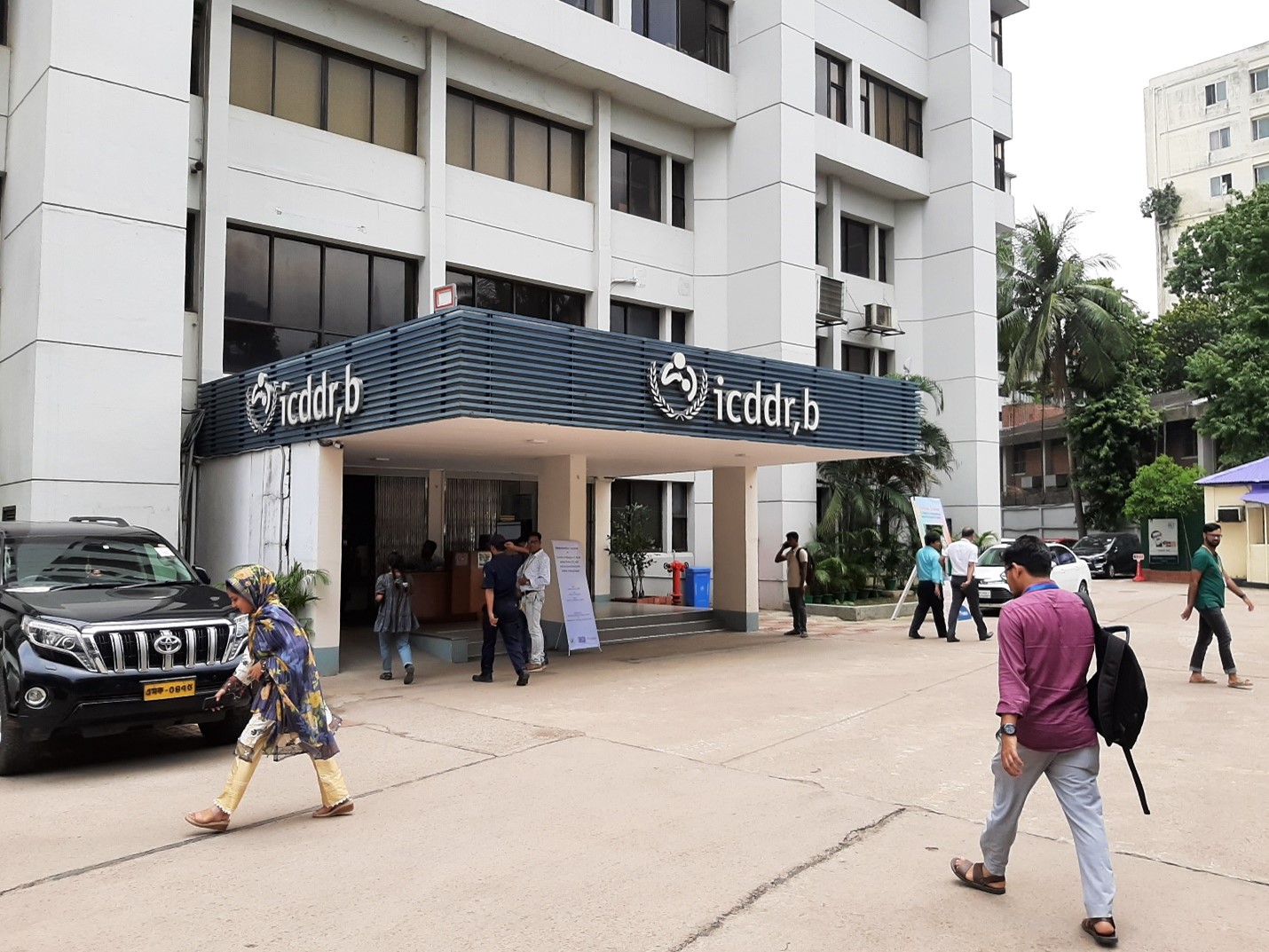 Distinguished experts recently met with researchers from the CGIAR Initiative on Sustainable Healthy Diets through Food Systems Transformation (SHiFT) in Dhaka to discuss foresight analysis. The meetings centered on a model for Bangladesh that uses a food systems perspective to explore potential trade-offs among a multitude of outcomes in the environmental, health and socio-economic domain. Developing "models," or decision-support tools for policymakers, is the central focus of SHiFT's Work Package 4 on trade-off scenario analysis.
The seven experts represented the University of  Dhaka, Bangladesh Institute of Development Studies (BIDS), Food Planning and Monitoring Unit (FPMU) under the Ministry of Food, and International Centre for Diarrhoeal Disease Research, Bangladesh (icddr,b). Their expertise in nutrition, food security, development economics, food policy, and food safety and health provided a comprehensive understanding of the multifaceted challenges facing Bangladesh's food and nutrition landscape.
During the consultation, the expert group discussed trade-off modeling, examining SHiFT's modeling and scenario assumptions. These discussions shed light on critical aspects related to the trade-off modeling process and uncovered valuable insights for enhancing SHiFT's modeling assumptions and enriching the diet scenarios.
As one outcome from the session, SHiFT unanimously agreed to maintain continuous engagement with the experts throughout the project. This collaboration aims to leverage their expertise, tap into additional data sources, and obtain regular feedback on the project's findings and their practical application within the context of Bangladesh. By fostering collaboration between academia, research institutions, and government bodies, SHiFT aims to contribute to evidence-based decision-making, policy formulation, and the development of sustainable strategies for ensuring food security and improved nutrition for all in Bangladesh.
As the modeling progresses, the insights gained from these expert consultations will likely play a crucial role in guiding the formulation and implementation of effective trade-off modeling. This collaboration is also expected to establish the relevance of modeling for Bangladesh's policymaking to support the transition toward more sustainable and healthy diets.
SHiFT combines high-quality nutritional and social science research capacity with development partnerships to generate innovative, robust solutions that contribute to healthier, more sustainable dietary choices and consumption of sustainable healthy diets. It builds on CGIAR's unparalleled track record of agricultural research for development, including ten years of work on food systems and nutrition under the CGIAR Research Program on Agriculture for Nutrition and Health (A4NH). The International Food Policy Research Institute and the Alliance of Bioversity International and CIAT lead SHiFT in close collaboration with Wageningen University & Research and with contributions from the International Potato Center (CIP).
Header image: The offices for icddr, b, an international health research organization in Dhaka, Bangladesh. Experts from icddr, b attended the recent consultation and are working with SHiFT researchers from Wageningen Economic Research (WEcR) to identify and collect national data for the models and scenarios. They are also providing technical expertise that will help the team to expand its foresight analysis to include Bangladesh's own national dietary guidelines. Photo by Thijs de Lange/WEcR.