ERG launches on Women in Research and Science (WIRES)
From
Published on

25.01.21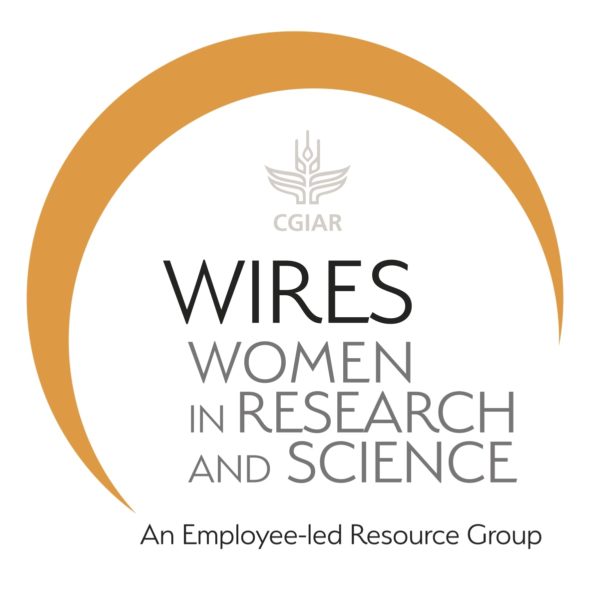 Everybody deserves a workplace that enables them to reach their full potential, and while CGIAR is making good progress on gender equality, more can be done, said Claudia Sadoff, Executive Management Team Convener, at the launch of a new employee-resource group (ERG) on Women in Research and Science (WIRES) on Thursday.
WIRES is one of three new ERGs established under CGIAR's gender, diversity and inclusion (GDI) Framework. The two other ERGs are WELLNESS@CGIAR, which launched in October, and FAIR (Forum against Inequality and Racism), which will launch in the coming weeks.
WIRES' members come from all across CGIAR, united by the goal of promoting women in research and science. In a poll at the launch, participants voted on their top two priorities for the group. Some 75 percent said they wanted WIRES to support mentoring of the next generation of women scientists, while 58 percent said WIRES should be a place to channel ideas for a fairer, more inclusive workplace.
Claudia said that like many other organizations, CGIAR's workplaces had not been created with inclusivity in mind. "There is unconscious bias that is baked into our workplaces, into our policies, into our practices, into our culture," she said. "We need to identify these biases, we need to address them, and we need to deal with all of their consequences."
Claudia noted the progress being made: Diversity goals are being met, more women hold research positions, and both the GDI Function and WIRES have now been established.
"So we really have momentum right now, but we know that we still have a very, very long way to go," she said.
Women have multiple identities, strengths, weaknesses, and aspirations, Claudia said. "We don't all want the same things, but we do deserve a workplace that is enabling and inclusive, where everyone is safe and respected and where everyone can speak up and know that they will be heard when they do."

Fiona Farrell, CGIAR's Senior GDI Advisor explained that ERGs help connect employees across geographies, disciplines, and structures, helping to make a workplace more inclusive.
"This is why they are clearly laid out as an objective in our Action Plan for advancing gender equity, diversity, and inclusion," she said. "When ERGs work they make a real difference."
GDI FRAMEWORK AND ACTION PLAN
Neal Gutterson, CGIAR System Board Member and Gender Champion, said that achieving the transition to One CGIAR requires a focus on gender equality, diversity and inclusion.
"It is going to take diversity of thinking, diversity of experience, diversity of nationality," he said. "We know that to solve complex problems, we need people from many different points of view."
"The essence of innovation comes from that nexus of different ways of thinking."
HUMAN RIGHTS
Alice Ruhweza, CGIAR System Board member and GDI Champion, said she wanted more men to be involved in gender equality.
"Most of the time we tend to leave gender in the hands of women, but we need to engage men as well, so that men are aware," she said.
"Men have a critical role to play, most of the time, they have the power and the influence," she added, saying that gender equality means better research outcomes for everybody and that that is in the interests therefore of both men and women.
"Gender equality is not a women's issue, it is a human rights issue," she said. "It needs the attention of all men and women, it needs a whole of CGIAR approach."
Alice said that CGIAR also needed women to mentor men, helping to create male champions of gender equality that could help promote more equality.
"The Board supports WIRES in every way that we can," she said, "to ensure this is a success."

Looking ahead, WIRES plans to host events on February 11, International Day of Women and Girls in Science, and on International Women's Day on March 8.
To find out more, colleagues can visit the WIRES webpage at www.gdi.cgiar/wires. To join WIRES directly, colleagues can connect with the group at WIRES@cgiar.org or reach out to anybody on the WIRES coordinating committee, said Agathe Diama, who leads the committee and is Head of Information and Smart Food Coordinator at ICRISAT
"This journey is just starting," Agathe said.
Members of the WIRES organizing committee are:
Muzna Alvi, IFPRI
Aparna Das, CIMMYT
Agathe Diama, ICRISAT
Gundula Fischer, IITA
Maria Itria Ibba, CIMMYT
Inga Jacobs-Mata, IWMI
Ekaterina Krivonos, CGIAR
Rachael McDonnell, IWMI
Gaudiose Mujawamariya, Africa Rice
Emily Ouma, ILRI
Elizabeth Parkes, IITA
Ranjitha Puskur, IRRI
Sandra Ruckstuhl, IWMI