Engaging aggregators and farmers to deliver quality grain for consumer and seed markets
From
Published on

03.07.23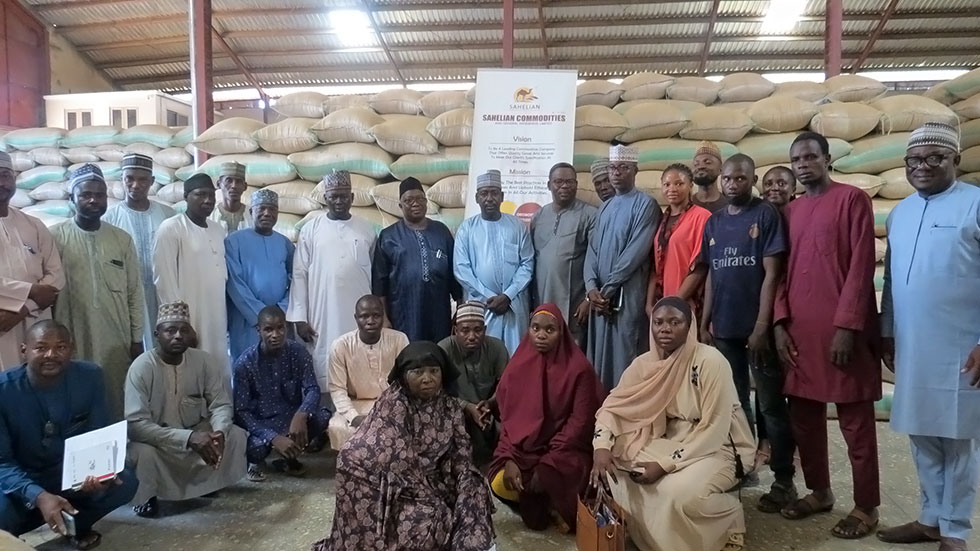 IITA, under the One CGIAR Seed Equal initiative Work Package 2, "Boosting Legume Seed through a demand-led Approach", organized a 2-day stakeholders' training workshop in Kano on 13 and 14 June at the IITA Kano station. The meeting aimed to build the technical capacity of the grain aggregators to improve the storage handling practices for cowpea and soybean to supply high-quality grain to meet increasing consumer and seed market demand.
Over 25 participants (20 male and five female) from the Dawanu market and neighboring communities in Kano State attended the workshop. Other stakeholders from the legume value chain actors, such as SMART AGRIBUS, Sahelian Commodities, UAU Allied Farm Products, and food processors, also participated in the training.
Seed Systems Specialist Prof. Lucky Omoigui assured all participants of the importance of the stakeholders' dialogue. He indicated that enhanced postharvest handling would improve the quality of grains from producers. He said building the capacity of grain aggregators to improve handling practices during storage would ensure customers receive food that is both nutritious and safe to consume and would meet the changing market needs and grain demands.