ENABLE-TAAT highlights opportunities along the OFSP value chain
From
Published on

20.10.22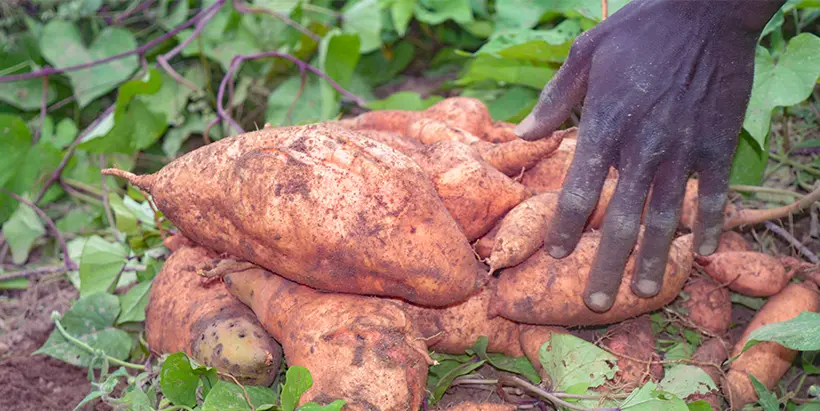 As part of efforts to help youths access opportunities in agribusiness, ENABLE-TAAT, the youth in agribusiness compact of the Technologies for African Agricultural transformation (TAAT), recently organized a symposium on orange-fleshed sweet potato (OFSP). The symposium, moderated by the compact Communication and Advocacy Officer, Omodolapo Ogunsola, was centered on agribusiness opportunities along the OFSP value chain.
IITA Nigerian National Food Consumption & Micronutrient Project (NFCMS) Dietary Intake Lead, Phorbee Olapeju, facilitated the workshop as she exposed the participants to the technology, benefits, and reasons for improving already existing staple crops. "Sweet potato is a unique crop, but some call OFSP a miracle crop. Not only is it healthy, but it is also a great source of wealth generation. Youths should learn to leverage the awareness they have and not waste it," she stated.
ENABLE TAAT Business Development officer Idowu Osun led the second phase of the seminar on the OFSP demonstration field at the IITA-Ibadan campus. "ENABLE-TAAT is focusing on reducing youth unemployment. This workshop is to establish a relationship between the youth agripreneurs and value chain experts, and work with them in whatever value chain they are interested. We will also form clusters and cooperatives for those interested," he said.