Embracing change: CGIAR issues response to MOPAN assessment
From
Published on

24.08.20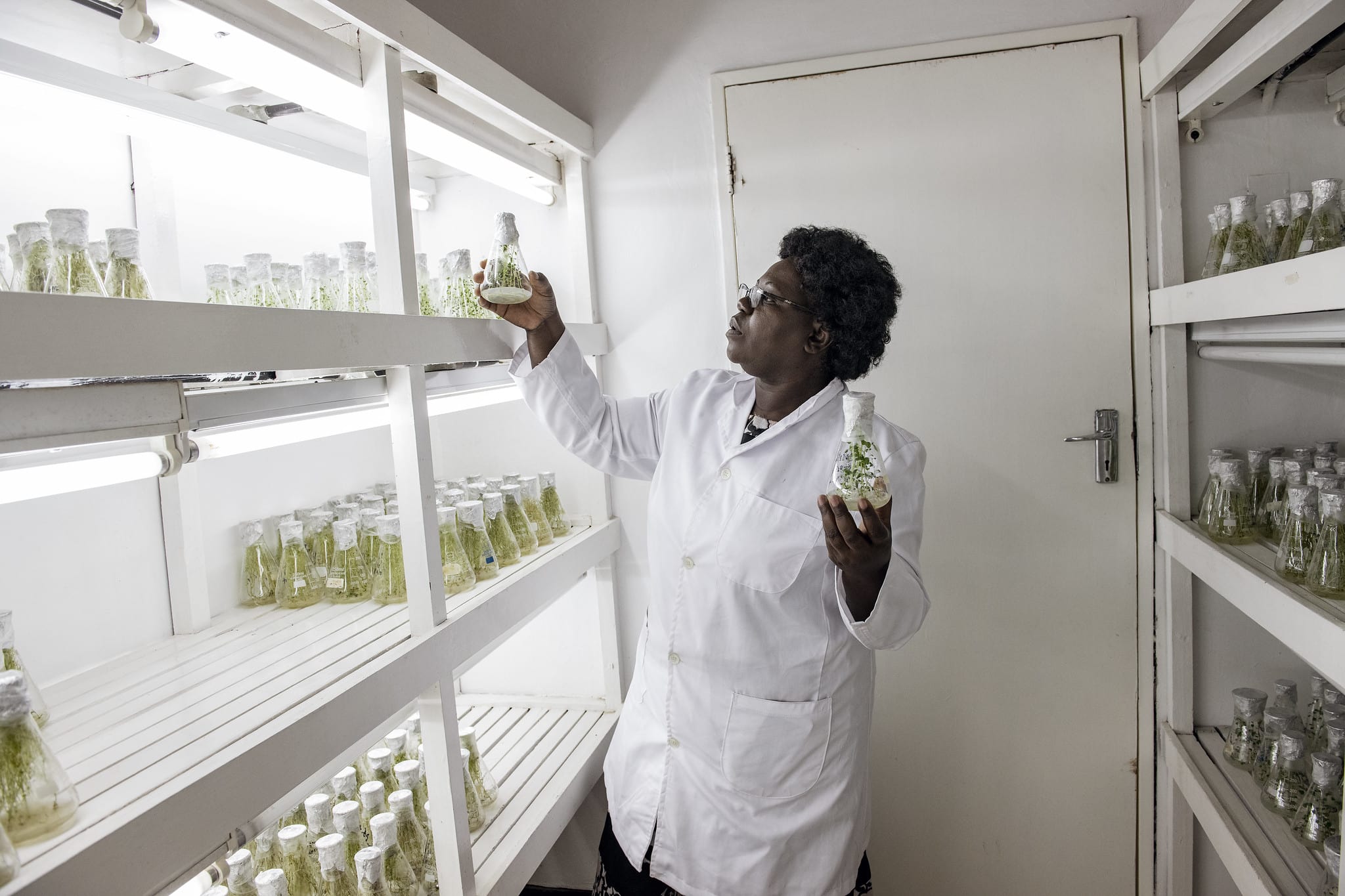 In May of this year, the Multilateral Organisation Performance Assessment Network (MOPAN) released its first assessment of CGIAR. CGIAR's formal response, published today, highlights significant progress made to date and future improvements planned, using the assessment as guidance for ensuring that One CGIAR can deliver on the Sustainable Development Goals and the 2030 Agenda.
The MOPAN assessment provides a snapshot of CGIAR's organizational systems, practices and results achieved in the period 2016 to mid-2019.
The assessment confirmed that CGIAR:
provides an invaluable international resource for agricultural research and innovation;
is relevant and responsive to demand stemming from dynamic development challenges;
delivers large-scale results as a well-trusted scientific partner and world leader;
is a diverse and flexible multi-layered partnership, with long-standing links in-country; and
contributes to mainstreaming environmental sustainability and climate adaptation, resilience and mitigation.
The assessment also clearly echoes the rationale for the historic organizational transition to One CGIAR currently underway, finding that CGIAR's complex organizational structure presents challenges relating to effective decision-making, consistency, and impact. Many of these challenges are already being addressed by the transition, which commenced in November 2019.
Stepping up in key areas
MOPAN's insights provide important guidance for strengthening the work and impact of One CGIAR, particularly through taking a leadership role on gender equality, driving performance through results-based management, and strengthening the culture of evaluation. CGIAR is committed to seeking and seizing opportunities for significant change in these key areas as the transition proceeds.
Gender: Important progress notwithstanding, CGIAR recognizes that substantial improvement in the areas of gender, diversity and inclusion is required going forward. The recently appointed One CGIAR Board and Executive Management Team embody this commitment, and early focus under One CGIAR will pave the way for bold ambitions and actions in 2021 and onwards.
To address gender in research, CGIAR recently launched a new Platform—Generating Evidence and New Directions for Equitable Results (GENDER). The Platform champions a transformative approach to gender research across the CGIAR System to ensure improved research quality and a more comprehensive portfolio of work, which has been lacking in the past.
To address gender in the workplace, CGIAR also recently launched a Framework for Gender, Diversity and Inclusion (GDI) in CGIAR's workplaces, and an accompanying two-year Action Plan. The GDI Framework confirms the System's commitment to creating and sustaining diverse and inclusive work cultures and enabling workplaces. Together, these two documents are providing accountability for measurable, time-bound progress. A new cross-System GDI Function, led by a Senior Advisor, provides expert guidance, training and tools in support of achieving this vision.
Performance management and evaluation: Understanding and demonstrating One CGIAR's impact and value will require even smarter use of results-based management. Several further improvements are planned, including the use of stage-gates to make informed resource allocation decisions. CGIAR is also committed to improving the independence and quality of evaluation of CGIAR results, as well as to increasing uptake of evaluation findings.
Progress made to date includes the use of CGIAR's common results framework to underpin the last three years of Annual Performance Reports and a recently launched tailor-made web service that harmonizes data across the CGIAR System. CGIAR has also increased its transparency through the development of a results dashboard that enables public access to this data, and by making its complete results dataset freely available on Dataverse.
As the transition to One CGIAR moves ahead, these findings will be used to monitor the process, serving as a baseline against which to assess progress, with a specific focus on gender, performance management and evaluation. A check-in by the CGIAR System Council to assess progress in relation to the assessment will be planned in 2021 as a follow-up to the response.
Read CGIAR's initial statement on the MOPAN assessment, and see the Board's formal response.
Header photo: Felistus Chipungu, an orange-fleshed sweet potato (OFSP) breeder and scientist at the International Potato Center (CIP), working at the CIP facility in Blantyre, Malawi. Learn more about the importance of OFSP for farmers in Malawi. Photo by C. de Bode/CGIAR