Effectiveness of social protection in mitigating shocks to diets and nutrition: Findings from a recent study in Bangladesh and Myanmar
From

CGIAR Initiative on Sustainable Healthy Diets

Published on

11.10.23

Impact Area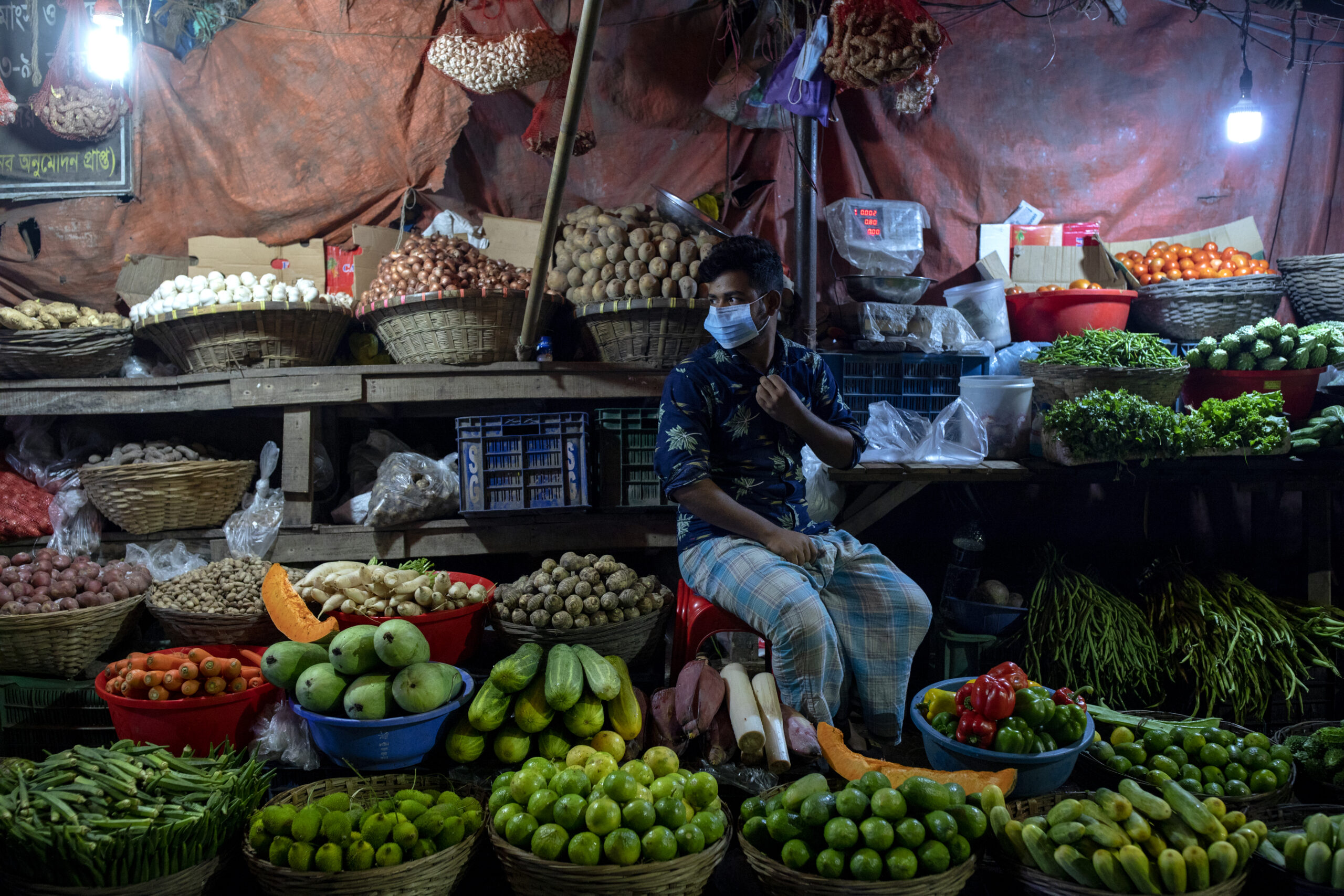 More than two years after the start of the COVID-19 pandemic, it is well known that COVID led to severe losses in income. But how did the pandemic's economic shocks affect diets and nutrition? Were social protection interventions sufficient to limit harmful impacts? In a recent journal article in Applied Economic Perspectives and Policy, researchers Olivier Ecker and Andrew Comstock from the CGIAR Initiative on Sustainable Healthy Diets through Food Systems Transformation (SHiFT), along with colleagues, use economic modeling to examine the effectiveness of social protection in mitigating the pandemic's negative impacts on poverty and gaps in food and nutrient consumption in Bangladesh and Myanmar.
After first assessing the likely impacts of COVID-19 shocks, the authors analyzed the protective effects of five hypothetical social protection interventions: (1) cash transfers, (2) in-kind transfers of common rice, (3) in-kind transfers of fortified rice enriched with essential micronutrients, (4) vouchers for a diversified basket of rice and non-staple foods, and (5) food vouchers with fortified rice instead of common rice. The results suggest that rice fortification is effective at closing key gaps in micronutrient consumption and could be a useful policy tool to avert "hidden hunger," or micronutrient deficiencies, during economic crises. The study also found that cash transfers are modestly effective in mitigating increases in poverty, but that none of the interventions are very effective in shielding the poorest households from a rising gap in food and nutrient consumption.
In a methodologically novel approach, this study integrates three distinct simulation models to examine whether social protection measures are suitable and effective in preventing increases in poverty and undernutrition amid major economic shocks. The authors' simulation of alternative social protection instruments on poverty, diet quality, and nutritional adequacy also offers a new tool to help develop safety net strategies in response to crises. The study concludes with a discussion of policy implications and the potential to extend this work to future research on economic and nutrition resilience.
The International Food Policy Research Institute and the Alliance of Bioversity International and CIAT lead SHiFT in close collaboration with Wageningen University and Research and with contributions from the International Potato Center. SHiFT combines high-quality nutritional and social science research capacity with development partnerships to generate innovative, robust solutions that contribute to healthier, more sustainable dietary choices and consumption of sustainable healthy diets. It builds on CGIAR's unparalleled track record of agricultural research for development, including ten years of work on food systems and nutrition under the CGIAR Research Program on Agriculture for Nutrition and Health.
Header image: A vegetable seller dealing with a customer wearing a face mask due to the COVID-19 pandemic in Dhaka, Bangladesh. Photo by the International Monetary Fund (IMF) from Flickr.