Educating youth to bridge the protein gap in livestock feed
From
Published on

22.06.21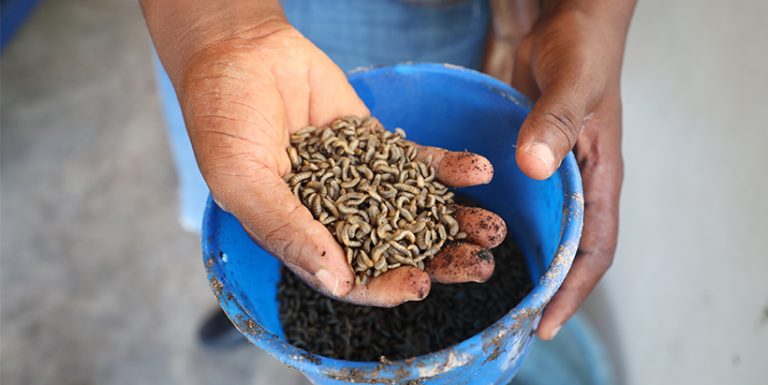 One of the key requirements for healthy livestock is the availability of a protein diet. However, protein for livestock is often in limited supply, as it is in high demand by humans. Hence, many youth-led livestock enterprises often do not rely on a single means to get protein for their animals.
One innovative solution provided by the ENABLE-TAAT program to youth-led enterprises is the production of black soldier fly larvae, known to be rich in protein and essential elements for poultry and fish feeding. From 29 March to 9 April, ENABLE-TAAT trained 15 young agribusiness enterprise owners in the Republic of Benin to produce black soldier fly larvae, specially intended for poultry and fish farming.
The youth attested to a limited supply of adequate protein in livestock feed, which has led to the search for alternatives. The training beneficiaries learned how to raise soldier flies from livestock waste such as droppings and human food waste. The crop substrates of soldier flies can also serve as a soil fertilizer.