Early adopter of YIIFSWA-promoted improved yam varieties enjoys "fantastic" yield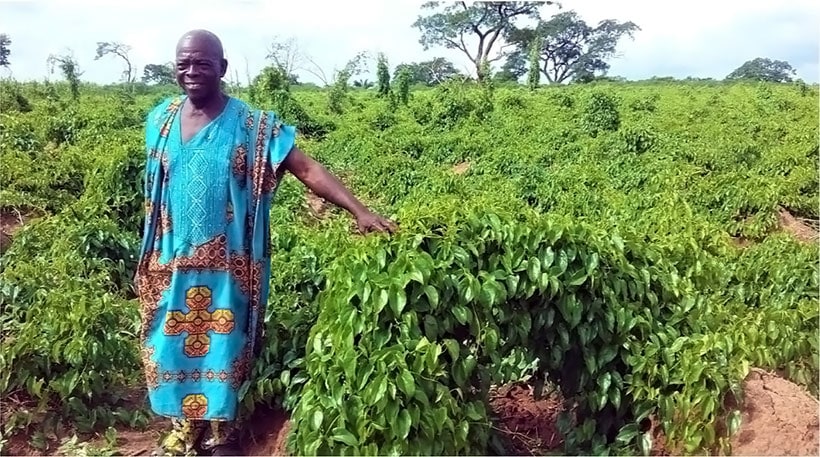 Beaming with pride, Chief Joshua Ojedele showed off his 2-hectare yam field cultivated from improved varieties that he got from the Yam Improvement for Income and Food Security in West Africa (YIIFSWA) project. His farm was lush green with healthy foliage, promising a good harvest. All the mounds had at least one yam plant with tubers. "This has never happened before. See–no mound is missing a plant," Chief Ojedele said while he led the YIIFSWA-II monitoring team through his field.
Chief Ojedele lives in a community where yam is the preferred crop for cultivation, but farmers stopped growing it due to reduced yields and subsequent crop failures of the traditional varieties. He said farmers in Agunrege, Atisbo local government in Oyo State, were finding it difficult to make ends meet with the local yam varieties in their barns. After each cropping season, they neither had enough to eat nor sell in the market. Consequently, they had no benefit from cropping yam. "We thought the problem was the land, so we abandoned yam production and started cultivating cassava and maize. But with these IITA yam varieties, no matter how small the planting materials are, they produce something. Now I know it is not the land. The local varieties we were planting were old and had poor seed quality," Chief Ojedele said.