DROUGHT-PROOFING BUNDELKHAND: Reviving rainwater harvesting traditions
From
Published on

06.10.21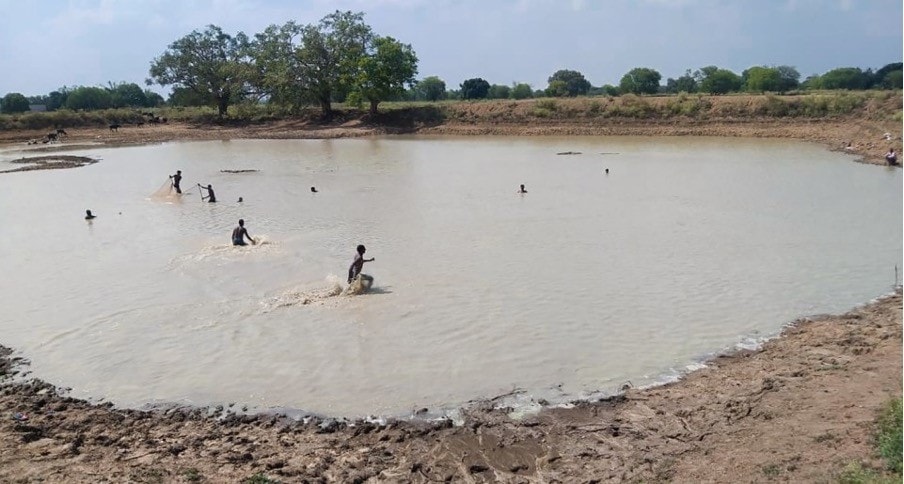 How is Bundelkhand drought-proofed?
ICRISAT has developed an innovative landscape management approach of rainwater harvesting through a large-scale field bunding (~2,800 ha) along with masonry structures with about 3.0 million cubic meter (MCM) storage capacity which has been crucial in helping farmers double their incomes and long-term sustainability. The innovation reviving traditional practices have helped in enhancing water availability across the area. Rainwater harvesting through check dams, farm/community ponds, check walls and well recharge systems have increased water availability for irrigation, ensuring good crop growth, thereby helping improve food security and nutrition and poverty reduction in the area.
What challenges does this innovation address?
The innovation addresses water scarcity and land degradation in the fragile dryland ecosystem of Central India. Harsh climatic conditions have made the land infertile for growing crops due to frequent drought, dry spells, and flooding. Often traditional practices of water harvesting called havelis use the practice of harvesting surface runoff in the fields during the monsoon by constructing earthen embankments across the field. These old practices became obsolete and therefore, did not survive with the collapse of local institutions and the lack of collective action after the independence of India in 1947.