Drought-prone landscape turns green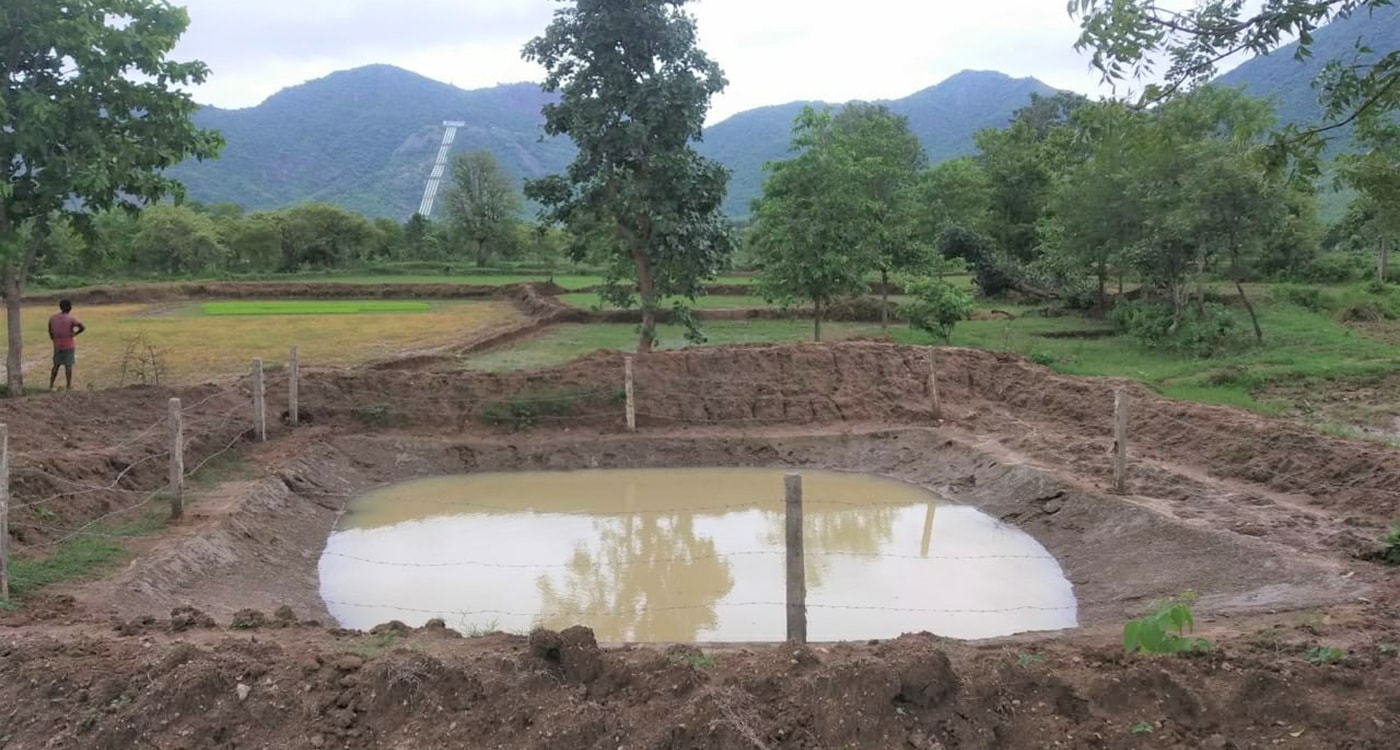 Kalahandi district in Odisha, India, has suffered from repeated droughts and famines for several decades, causing great hardships to the local farmers. A holistic intervention is helping 8,500 farmers in 10 villages boost farm yields by increasing water availability, enhancing soil fertility and providing improved crop varieties. A total of 32 farm ponds have alleviated water scarcity in the area. A yield increase of up to 50% was seen due to these collaborative efforts with the Power Grid Corporation Limited in this region.
The Power Grid Corporation of India Limited has collaborated with ICRISAT to develop a scalable 'site of learning' to improve livelihoods of smallholders in a 2,500-ha area comprising 10 villages in Jaipatna block, Kalahandi district, Odisha, which is home to 8,500 people.