Dr. Buyung Hadi appointed as IRRI's representative in Cambodia
From
Published on

27.02.18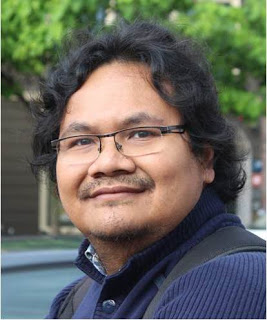 IRRI is pleased to announce the appointment of Dr. Buyung Hadi as the Institute's representative in Cambodia, effective 1 March 2018. He will lead IRRI's key initiatives in the country and will serve as the focal person for activities that strengthen IRRI's partnership with key stakeholders in Cambodia.
Dr. Hadi is an entomologist that specializes in insect ecology and integrated pest management (IPM). He currently leads the pest ecology research group at IRRI, that focuses on obtaining solutions in conservation and augmentative biocontrol, pest adaptation on resistant varieties, non-target impact of insecticide application, and insecticide resistance.
He lends his expertise to numerous projects initiated by IRRI in Cambodia, including Development of Ecologically-based Participatory IPM Package for rice in Cambodia (EPIC) and Closing Rice Yield Gap in Asia (CORIGAP). He contributed to the pest management and pesticide use standards for the Sustainable Rice Platform, and leads a team that developed and launched a smartphone application on field crop IPM guide.
Dr. Hadi received his Doctorate Degree in Entomology from Auburn University, USA in 2009. Since then, he has obtained and managed over 4 million USD in grants and contracts from international, US federal, regional, and state agencies. In 2017, he co-authored the book "Rice insect pests and their management", a comprehensive global treatise on rice insect pests.
For more information about the IRRI-Cambodia partnership, click here.
Learn more about IRRI (www.irri.org) or follow us on social media and networks (all links down the right column).