Delivering Nourishing Sweet Potatoes to Panama's Markets Amid COVID-19 Crisis
From

HarvestPlus

Published on

21.05.20

Impact Area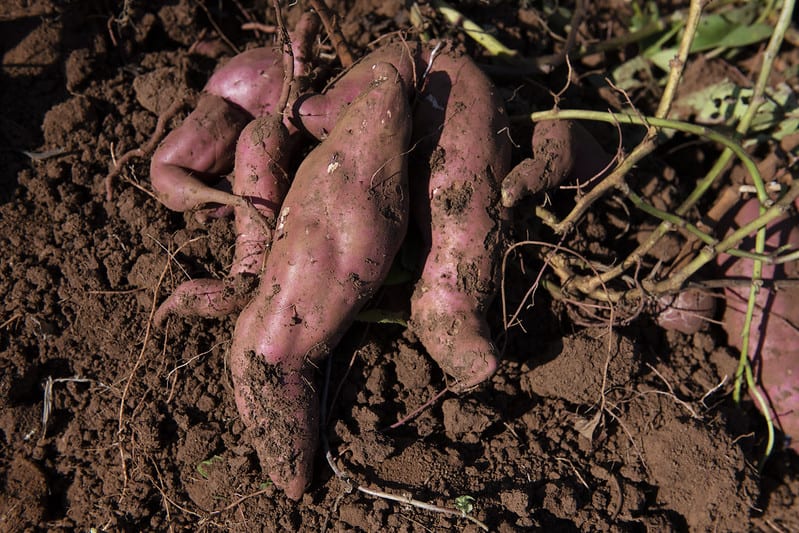 Ariquimedes Peralta is a grower of biofortified vitamin A orange sweet potato (OSP) living in Macaracas, central Panama. Since the beginning of the COVID-19 pandemic, he has been travelling every 15 days to the capital, Panama City, to supply OSP to the main food markets.
A smallholder farmer, he works hand in hand with his uncles and brothers growing OSP in his scenic village of Botoncillo. They distribute 8 tons of two varieties of OSP available, IDIAPC-090 and IDIAP-C03, every month to support food security in the country. Their production is crucial during this time of quarantine, and especially reassuring for the people in his community who can count on continuous produce supply during these difficult times.
"I get the feeling that there is no food in town and I have seen that food is scarce.  That motivates you to work even though you are risking your life. How can you see people in need of food, wanting to eat something, and us here in the countryside? Thank God, we have something to eat. That makes you want to keep working and keep planting," Peralta said of his farming during COVID-19.
Like most of the countries affected by COVID-19, Panama decreed special measures to restrict mobility, causing some supply problems in the food value chain. However, the Ariquimedes family has managed to distribute their harvest, even during the pandemic.
"This biofortified sweet potato has changed my life. When people see me, they know I have biofortified sweet potato and everyone wants it. Almost all the sweet potato I carry is biofortified. This week I went multiple times to the merca (the Panama Central Market) as it was sold out. I plan to continue delivering sweet potato and we have regular deliveries scheduled," he added.