Cutting edge technology for Egyptian Farmers
From
Published on

10.09.23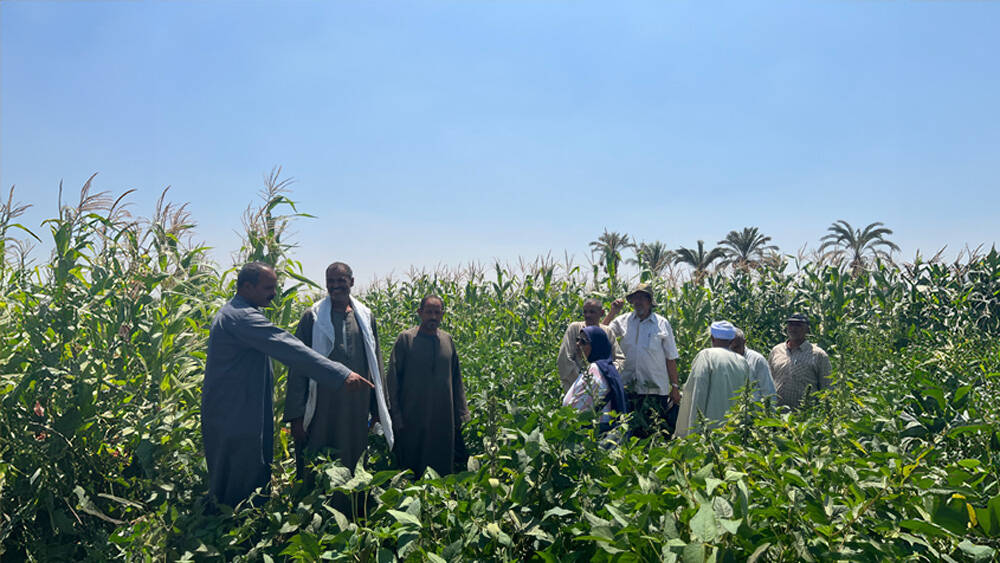 Two field days were organized in Egypt to introduce farmers to cutting-edge multi-seed planter models and the latest integrated agronomic bundles. 
August 2023: ICARDA, in collaboration with Egypt's Agriculture Research Center (ARC), organized field days to the Sids Research Station at Beni-Sueif and the experimental farmer field location in Nubaria. The technology bundles on offer encompass state-of-the-art irrigation systems, planting methods and fertilizer applications. They are currently undergoing rigorous testing in our ongoing field experiments to enhance water productivity, achieve cost efficiency, and attain impeccable crop quality. Around 20 farmers attended each field day.
The field days kicked off with a session to foster interactive dialogue between the farmers and ICARDA and ARC scientists designed to facilitate the flow of ideas, knowledge, and insights into ICARDA's latest advancements in crop productivity and irrigation systems. A tour of the demonstration fields followed this.
During the current planting season, eight farmers' fields were established outside the research station, serving as living laboratories of innovative practices and as a showcase of smart agricultural techniques, including soybean and maize intercropping, the application of foliar biofertilizers, and the utilization of raised beds. These practices were compared with conventional methods typically employed by the farmers, allowing for a comprehensive assessment of their efficiency and effectiveness.