Creating action-oriented communities in CGIAR
From
Published on

30.05.23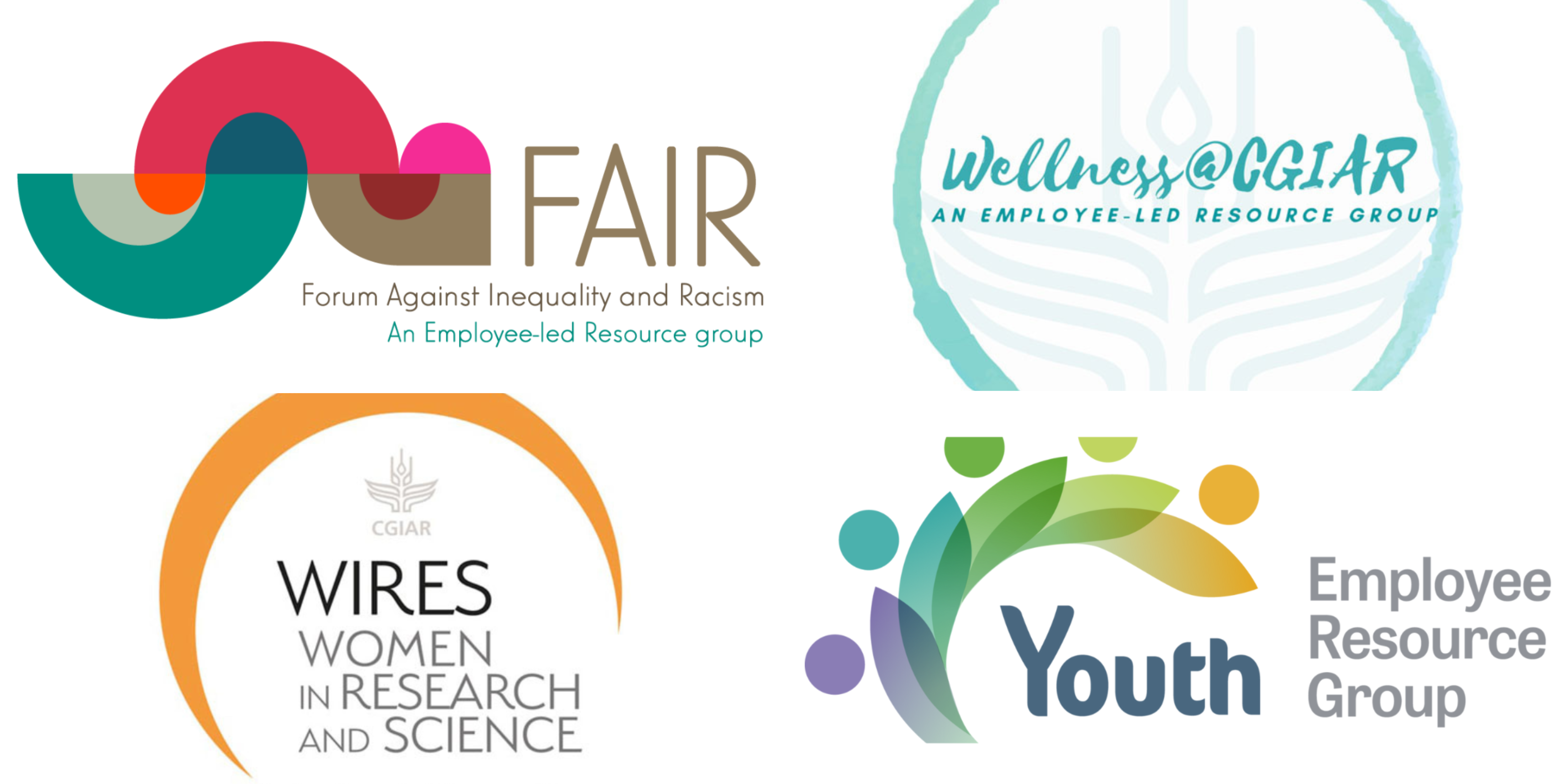 Today, CGIAR has established four unique Employee-led Resource Groups (ERGs) open to all staff!
ERGs are open, voluntary platforms are created where staff can gather in communities to share common interests, concerns, and support.
The purpose of an ERG is to provide support to members, enhance career opportunities, assist in personal development, and advocacy, and/or in some cases directly support the organization externally in better serving its diverse clients. 
ERGs are useful organizational structures that can lead to greater engagement, inclusion, and a stronger sense of belonging in the organization, which in turn can lead to improved motivation, morale, and innovation.
CGIAR's ERGs are now actively connecting staff across the organization on topics that include mental health and wellbeing, women in research and science, addressing inequality and racism, and supporting early-in-career staff. Each ERG receives sponsorship and support from Senior Leadership and the Gender, Diversity and Inclusion function. 
Log in to access the Knowledge Hub and learn more about the different ERGs in CGIAR: 

Women in Research and Science (WIRES)
WIRES' mission is to increase the visibility of women research and science professionals by ensuring their voices are heard and their contributions recognized. The Group organizes and sponsors events and activities that build workplace relationships and strengthen networks across CGIAR.

Forum Against Inequality and Racism (FAIR)
FAIR aims to provide a safe space to foster meaningful discussions around racism, offer resources to victims of racist behaviors, promote professional advancement for ethnic and racial communities, and promote allyship.


Wellness@CGIAR
Wellness@CGIAR aims to create, promote and maintain wellness by providing information, community-building tools, knowledge, and forums for discussions, and learning opportunities for all at CGIAR, at work, and home.

Youth
Youth aims to advance knowledge-sharing networks between early-in-career and youth professionals through mentoring sessions, webinars, workshops, and efficient system-wide communications for inclusive virtual career growth spaces.

For all the latest GDI in CGIAR's workplace news, follow our LinkedIn page.