COVID-19 border policies create problems for African trade and economic pain for communities
From
Published on

12.05.20

Impact Area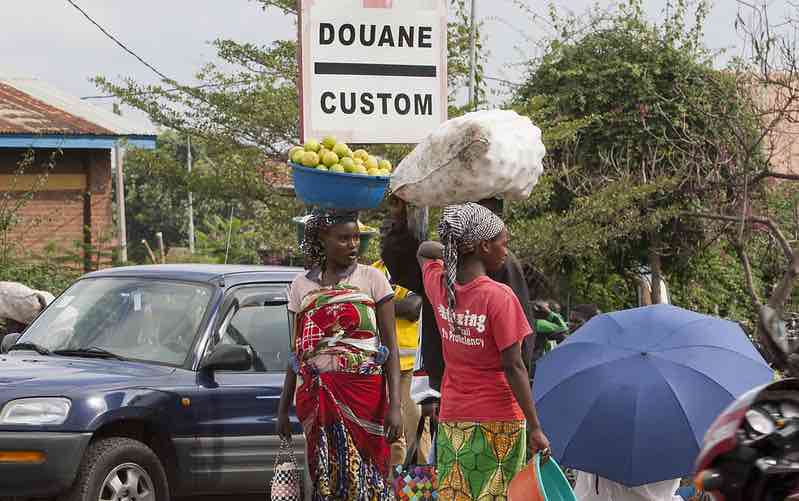 Across Africa, countries have imposed emergency border restrictions to curb the spread of COVID-19. These have delayed a continental free trade agreement, are contributing to fears of a new food crisis, and disrupted cross-border trade. In this post, Antoine Bouët and David Laborde review the border measures and their impacts and provide recommendations on how to make health and trade policies more coherent in a complex environment.—Johan Swinnen, series co-editor and IFPRI Director General.
The COVID-19 pandemic has triggered a range of border controls in countries around the world to curb the spread of the disease. In Africa, these moves have interrupted progress toward economic integration. The African Continental Free Trade Area (AfCFTA), for example, was supposed to establish a continent-wide free movement of goods starting on July 1. Now, the African Union Commission has proposed postponing the launch until Jan. 1, 2021. In addition, trade restrictions implemented in Africa and elsewhere in response to the pandemic are fueling fears of a new food crisis on the continent (see IFPRI's tracking of export restrictions).
Across Africa, pandemic-related border controls are having many economic impacts, large and small. Here, we examine these impacts and suggest ways to soften the blow on affected people and communities.
This blog post is part of a special series of analyses on the impacts of the COVID-19 pandemic on national and global food and nutrition security, poverty, and development. The blog series is edited by IFPRI director general Johan Swinnen and A4NH director John McDermott. See the full series here.
Photo credit: Simone D. McCourtie/World Bank