Count on me for youth in agribusiness revolution – Chief Obasanjo
From
Published on

11.09.23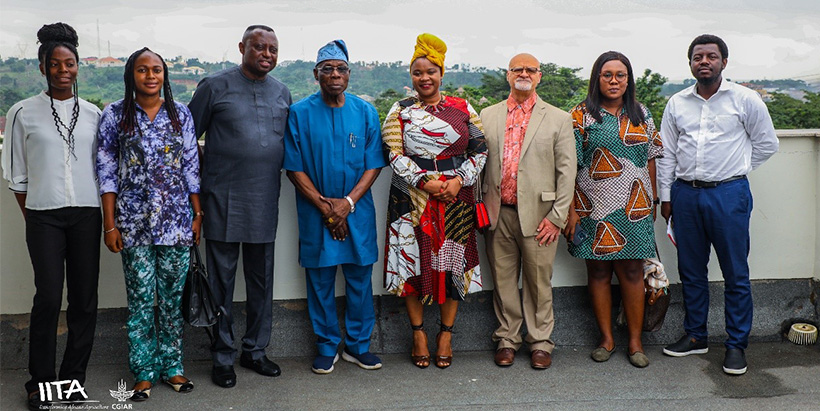 The former President of the Federal Republic of Nigeria and IITA Goodwill Ambassador, Chief Olusegun Obasanjo, has reiterated commitment to work with IITA towards expanding the youth in agribusiness initiatives. Chief Obasanjo stated this during IITA's visit to his office in Abeokuta as a follow-up on the recommended action points during his participation at the Agribusiness Investment forum organized in June 2023.
Highlighting the issues, Chief Obasanjo mentioned that society glamorizes trivial matters while the value of agriculture is overlooked. He stressed the urgent need to provide compelling reasons for young people to embrace agribusiness. This encompasses showcasing the advantages of modern equipment, efficient production, and cutting-edge technology. He emphasized that viewing agriculture as a business rather than a development concern is crucial.
He suggested that IITA organize a workshop involving high-level stakeholders and youth representatives to set up an agribusiness investment fund and achieve agricultural transformation. The objective of this workshop would be to know and explore how to make agriculture attractive to the youth. The workshop will provide insight into what the youth want to engage in agriculture fully, how they want it, and what they have to offer.