Concentric by Ginkgo and CGIAR International Livestock Research Institute (ILRI) announce collaboration on pathogen surveillance
From
Published on

07.09.23

Impact Area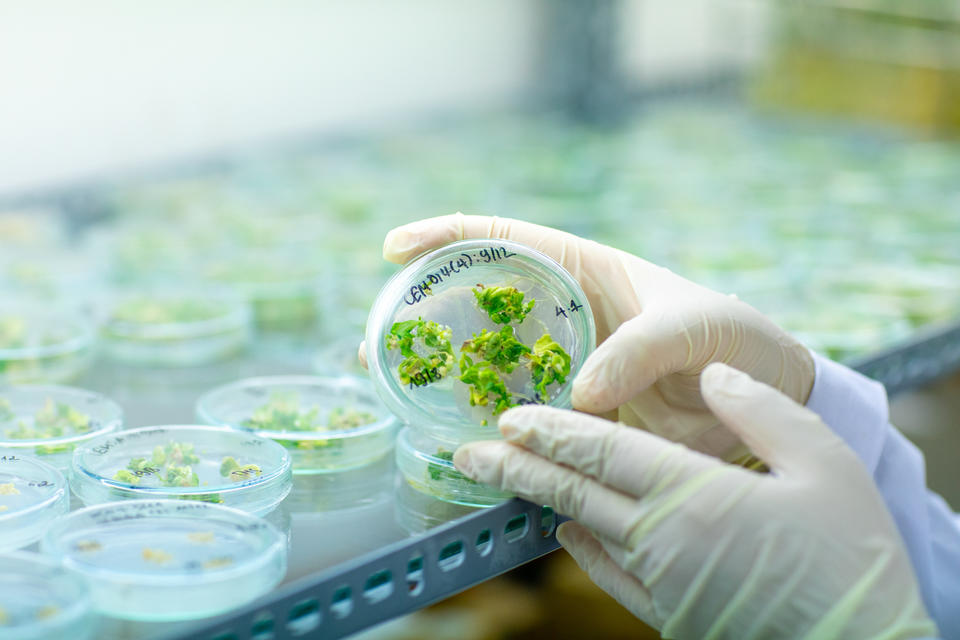 BOSTON and NAIROBI, Kenya, Aug. 24, 2023 /PRNewswire/ — Ginkgo Bioworks (NYSE: DNA), which is building the leading horizontal platform for cell programming and biosecurity, and the International Livestock Research Institute (ILRI), a leading organization on One Health approaches, today announced that they have entered into a Memorandum of Understanding with the intent to collaborate on pandemic surveillance work.
The Consultative Group on International Agricultural Research (CGIAR) is a global research partnership for a food-secure future dedicated to transforming food, land, and water systems in the climate crisis. Through its ILRI research institute, CGIAR works to improve food and nutritional security and reduce poverty in developing countries while ensuring better lives through livestock cultivation. ILRI plans to work closely with Ginkgo's biosecurity and public health unit, Concentric by Ginkgo, to identify and mitigate pathogens and diseases that originate in animals and livestock.
As part of this agreement, Concentric and ILRI/CGIAR aim to develop a joint biosurveillance and pathogen testing program. They will begin with a pilot phase designed to utilize wastewater testing focused on key pathogens and antimicrobial resistant genes through passive monitoring systems beginning in Nairobi, Kenya.
"Zoonotic spillover events have been responsible for over half of novel epidemic diseases in recent decades," said Matt McKnight, General Manager, Biosecurity at Ginkgo Bioworks. "As we lay the foundation for global biosecurity infrastructure, we are thrilled to partner with ILRI/CGIAR to implement programs to detect and respond to future biological threats.".
Additionally, Concentric and ILRI/CGIAR plan to establish sequencing-based activities for pathogen identification and characterization, and bioinformatics support. As Concentric and ILRI/CGIAR continue their partnership, data from these programs could be shared with national and international stakeholders to continue critical advancements towards global biosecurity.
"ILRI plays a pivotal role in pathogen surveillance, employing a One Health approach in collaboration with a wide range of partners. As part of the CGIAR network, partnerships with private sector groups enhance pandemic preparedness to detect, respond to and blunt emerging infectious disease promptly," said Appolinaire Djikeng, director general of ILRI and senior director for CGIAR Livestock-Based Systems.
This initiative comes as part of the broader CGIAR effort via its venture initiative, the Accelerate for Impact Platform (A4IP), to co-design new collaborative opportunities between CGIAR centers and leading science-driven companies, with the aim to develop and deploy disruptive innovations to transform food systems. This partnership between Concentric and CGIAR's ILRI center is an important step to create more opportunities between science-driven companies and research organizations to overcome the barriers often separating science research and impact at scale. Through brokering this project and future joint opportunities, the A4IP and its partners drive forward the promise of multidisciplinary collaborations to break down traditional research silos to inspire action and accelerate the impact of innovation.