Colombia – Priority Country for New Research Initiatives at CGIAR, the Largest Global Agrifood Research Network
From
Published on

05.10.22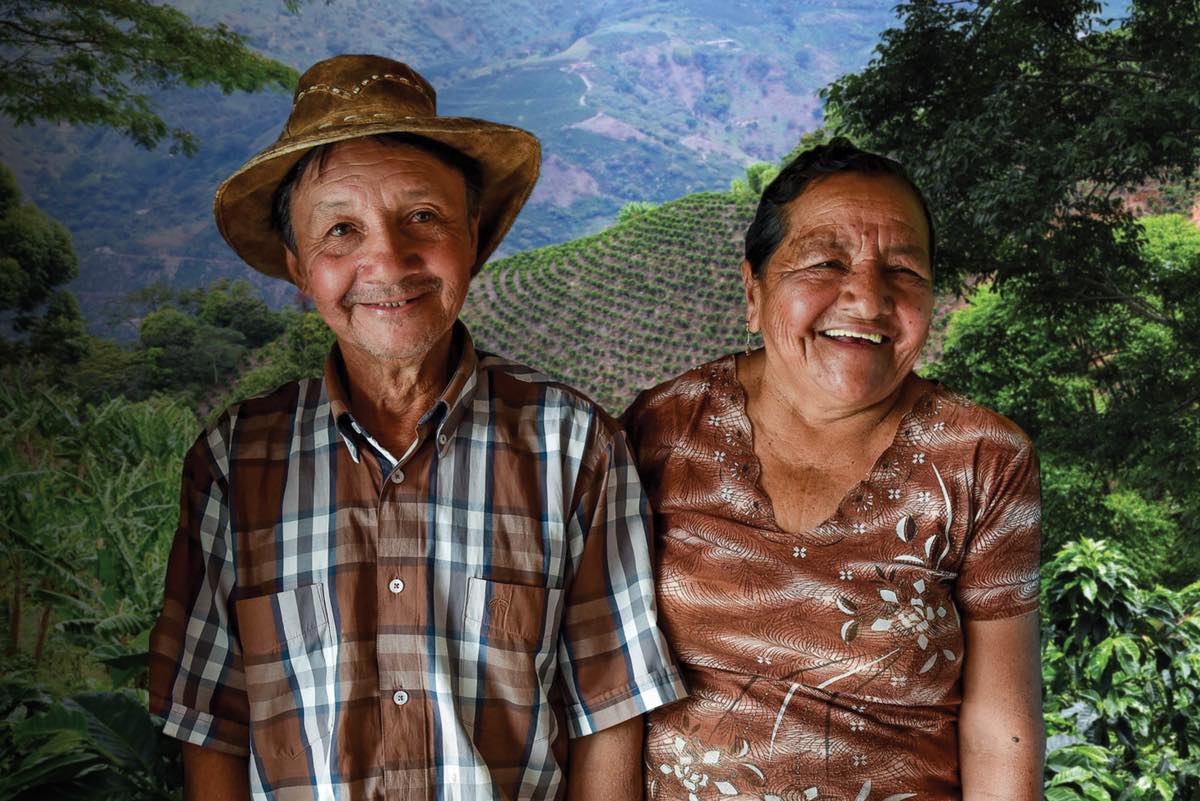 The new CGIAR Portfolio will be presented on October 10-11 in Bogotá. The Research Initiatives focus on emission mitigation, sustainable livestock, positive solutions for nature, excellence in agronomy, breeding, genebanks, plant health, and policies on these issues. 
Bogotá, Colombia, October 5, 2022 – Today, when the effects of climate change are already evident, science seeks to find ways for the world to stop the accelerated global warming, but it also aims to discover the definite ways in which agricultural systems can adapt to the new conditions. Only thus will it be possible to guarantee the survival of humanity and the goals set for the planet by 2030: improve food security, increase biodiversity, boost economic growth, and strengthen resilience in a climate crisis. 
Within this context, CGIAR, the largest global agrifood research network, has designed a new portfolio of research initiatives to be presented this 10 and 11 October in Bogotá. 
 The new CGIAR 2030 Research and Innovation Strategy, which will engage 11 of its Research Centers – including the Alliance of Bioversity International and CIAT, located in Palmira, Valle – seeks to consolidate our cooperation with different partners in countries where we operate across the five continents, with Colombia as a priority. 
"Designing the new CGIAR Initiative portfolio has been a participatory process in consultation with our strategic partners. In the case of Latin America and the Caribbean, the AgriLAC Resiliente Regional Integrating Initiative is an example of this. Conducting now these workshops in the different countries where different thematic initiatives will be implemented through 2024 is part of the consultation process to strengthen them and respond in an increasingly effective manner to the demands and challenges we face in the agrifood sector, where we contribute from a scientific and research perspective, listening and working along with the public and private sectors, academia, researchers, international cooperation agencies, and farmers, of course", said Joaquín Lozano, Regional Director of CGIAR for Latin America and The Caribbean. 
One of such initiatives is known as AgriLAC Resiliente. This is a project that will provide smallholders in Latin America and the Caribbean with technological tools that will enable them to enhance the resilience, sustainability, and competitiveness of their crops in countries such as Colombia, Honduras, El Salvador, Guatemala, Mexico, Nicaragua, and Peru, the nations with the largest agricultural soil reserve in the planet (30%).  
Along with AgriLAC, nine initiatives will also work in Colombia on Global Themes, focusing on: emission mitigation, sustainable livestock, positive solutions for nature, excellence in agronomy, breeding, genebanks, plant health, and policies on these issues. 
Another initiative related to the most important race the world must run nowadays: Mitigate+: Low-Emission Food Systems. It aims to reduce annual greenhouse gas (GHG) emissions in food systems by 6.5% through 2030. The planet has set the goal to reach zero carbon emissions by 2050.  
The Genebanks Initiative will also be presented, as it seeks to support the global system for the conservation and use of plant genetic resources for food and agriculture. CGIAR manages collections of over 20 crops in ten different places in the five continents, including the world's largest collections of beans, cassava, and tropical forages, safeguarded at the Alliance of Bioversity-CIAT campus in Palmira. 
On the other hand, the National Policies and Strategies Initiative will identify ways of developing stronger policies and strategies on land and water agrifood systems, pursuing greater consistency and capacity of stakeholders. This shall contribute to addressing current crises and future development needs in the countries where it will operate.  
Other CGIAR research initiatives are related to:  
The event will be held at the Radisson Hotel, and it will bring together government entities, NGOs, international cooperation programs, the private sector, farmer associations, and other key stakeholders from the host country.  
"The key for the success of the new CGIAR research initiatives will be the creation of stronger links among all stakeholders who take part in them and have an influence on agrifood systems, which will allow for a more cohesive work to reach the targets set as part of the SDGs," said Jesús Quintana, Managing Director for the Americas of the Alliance of Bioversity International and CIAT.  
*** 
About CGIAR  
CGIAR is a global research partnership for a food-secure future dedicated to transforming food, land, and water systems in a climate crisis. Its research is carried out by 13 CGIAR Centers/Alliances in close collaboration with hundreds of partners, including national and regional research institutes, civil society organizations, academia, development organizations and the private sector. www.cgiar.org   
CGIAR thanks all funders who support this research through their contributions to the CGIAR Fund.   
About the Alliance of Bioversity International and CIAT  
The Alliance of Bioversity International and the International Center for Tropical Agriculture (CIAT) provides research-based solutions that address the global crises of malnutrition, climate change, biodiversity loss, and environmental degradation.  
The Alliance focuses on the nexus of agriculture, environment, and nutrition. We work with local, national, and multinational partners across Africa, Asia, and Latin America and the Caribbean, as well as with the public and private sectors and civil society. With novel partnerships, the Alliance generates evidence and integrates innovations to transform food systems and landscapes, so that they sustain the planet, drive prosperity, and nourish people in a climate crisis.  
The Alliance is a CGIAR Research Center. https://alliancebioversityciat.org  
About CIP  
The International Potato Center (CIP) was founded in 1971 as a research-for-development organization with a focus on potato, sweet potato and Andean roots and tubers. It delivers innovative science-based solutions to enhance access to affordable nutritious food, foster inclusive sustainable business and employment growth, and drive the climate resilience of root and tuber agrifood systems. Headquartered in Lima, Peru, CIP has a research presence in more than 20 countries in Africa, Asia, and Latin America.  
CIP is a CGIAR Research Center. https://cipotato.org
About CIMMYT  
The International Maize and Wheat Improvement Center (CIMMYT) is a non-profit agricultural research and training international organization that empowers farmers through science and innovation to feed the world in a climate crisis. By applying high-quality research and through sound partnerships, CIMMYT works towards a world with healthier and more prosperous people, free from world food crises and with more resilient agrifood systems. The research conducted at CIMMYT leads to better productivity and gains for farmers, mitigates the effects of the climate crisis, and reduces the environmental impact of agriculture.  
CIMMYT is a CGIAR Research Center. https://www.cimmyt.org
About IFPRI  
The International Food Policy Research Institute (IFPRI) provides research-based policy solutions to sustainably reduce poverty and end hunger and malnutrition in developing countries. IFPRI currently has more than 600 employees working in over 50 countries. Global, regional, and national food systems face major challenges and require fundamental transformations. IFPRI focuses on responding to such challenges through a multidisciplinary approach to reshape food systems, so they work for all people sustainably.   
IFPRI is a CGIAR Research Center. www.ifpri.org
Header photo by N. Palmer/Alliance of Bioversity and CIAT.