Collaborations Fuel Late Blight Research in China
From
Published on

09.11.21

Impact Area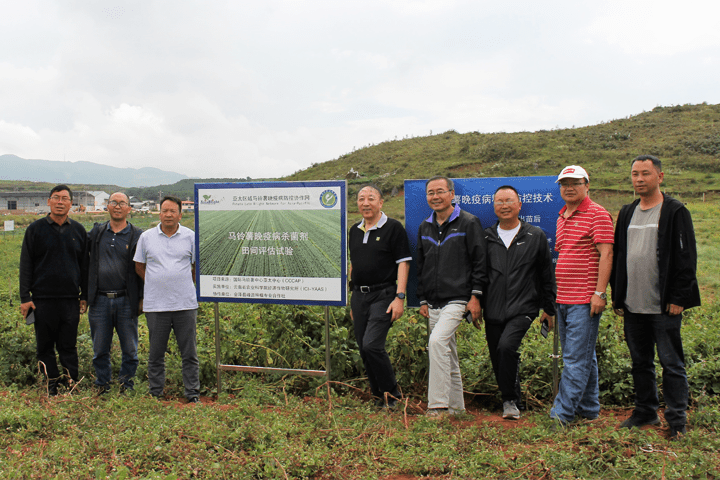 Late blight disease costs potato farmers an estimated USD 3-10 billion per year globally. Farmers commonly use fungicides to control late blight, but because the cost of these agrochemicals can represent 10 to 25 percent the total value of a farmer's potato harvest, their use significantly reduces family incomes and their application poses risks to humans and the environment.
Late blight is also a major constraint to potato yields in China, which inspired the formation of the AsiaBlight network seven years ago to develop an integrated approach to manage, and eventually eliminate, late blight disease with an aim to improve nutrition and food security for billions throughout Asia.
Continue reading Collaborations Fuel Late Blight Research in China at International Potato Center.